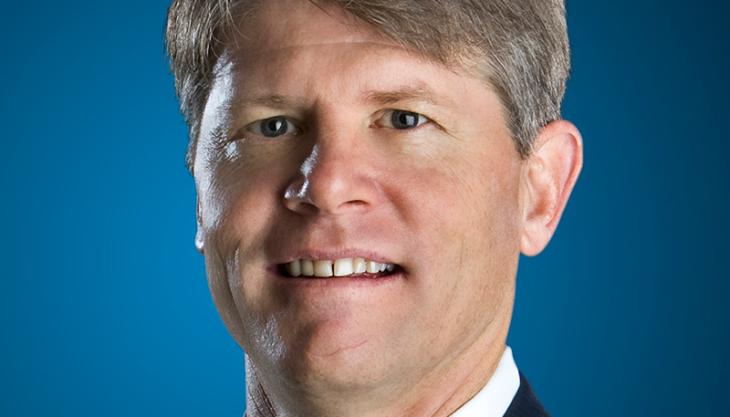 John L. Garrison Jr to succeed Ron DeFeo as chief executive officer and president
TEREX Corp. have named John L. Garrison Jr as the company's chief executive officer and president, with effect from 2 November 2015. He will also become a member of the Terex board of directors on the same date.
Mr Garrison (pictured) will succeed outgoing CEO Ron DeFeo, who will continue to serve as executive chairman of the company until 31 December 2015, after which he will operate as a consultant for Terex until 31 December 2016.
Mr Garrison joins Terex from Textron Inc., where he served as president and CEO of their Bell Helicopter segment. Prior to that, he was President of Textron's Industrial segment and E-Z-GO. He was also president and CEO of Azurix Corp. and held senior leadership positions at Case Corp., and served as an officer in the US Army.
'John is a proven leader with considerable experience across a variety of industries,' said Terex lead director David Sachs. 'The board considered a highly qualified pool of outstanding candidates and we strongly believe that John is the right person to lead Terex and Konecranes Terex into the future.'
Mr Sachs added: 'We are grateful for Ron's many contributions to Terex over the years and his leadership through both good and bad economic cycles in continuing to improve the company into the premier company it is today. We are pleased that Ron will be available through the leadership transition.'
Mr DeFeo said: 'I am proud of the company Terex has become in my 23 years as Terex's leader. With my planned retirement, this day was inevitable and I am confident that John will be able to continue to create value for our shareholders and the shareholders of Konecranes Terex.'
Commenting on his new appointment, Mr Garrison said: 'I am extremely excited to be leading Terex at such an important time in its history. I look forward to building on the strong foundation the team has built and positioning Terex and Konecranes Terex for success in the future.'