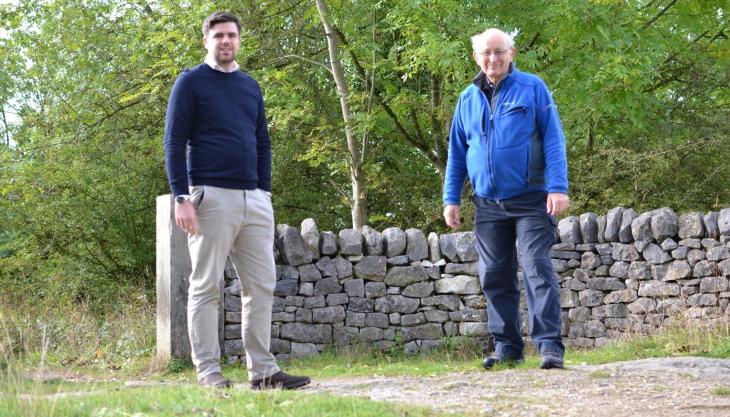 National Stone Centre pathways to be made more accessible thanks to donation from Landfill Communities Fund
THE Tarmac Landfill Communities Fund has donated £8,000 to improve access for wheelchair users and people with pushchairs at the National Stone Centre in the Derbyshire Dales.
More than 500m of pathways are to be resurfaced and new signs installed on the kilometre-long Geo-Trail, near Wirksworth, which will allow visitors to access rock formations that were formed millions of years ago submerged under tropical seas.
National Stone Centre trustee and geology specialist Peter Jones said: 'Our Geo-Trail is visited by schools, colleges, universities and general interest groups, as well as by families. Many come to see the spectacular Millennium Wall which showcases different drystone walling styles from throughout the British Isles.
'The greatly improved accessibility will allow us to welcome many more visitors to the site.'
Sam Jackson, Tarmac's powders plant manager at nearby Ballidon Quarry, said: 'Given a lot of Tarmac's business starts with stone, it is very apt that we have been able to support the National Stone Centre through the Tarmac Landfill Communities Fund.
'The Geo-Trail is a fascinating trip through the history of geology in the area with the story presented in a very accessible way through leaflets and boards. We are really pleased that this grant will allow even more people to be able to enjoy the trail.'
The trail is self-guided and encompasses geology that is internationally recognized as a Site of Special Scientific Interest (SSSI). Visitors can wander through the millennia, imagining warm topical seas, reefs, lagoons, and a wide variety of marine creatures including corals, brachiopods, and crinoids, which ultimately formed the limestones seen today.