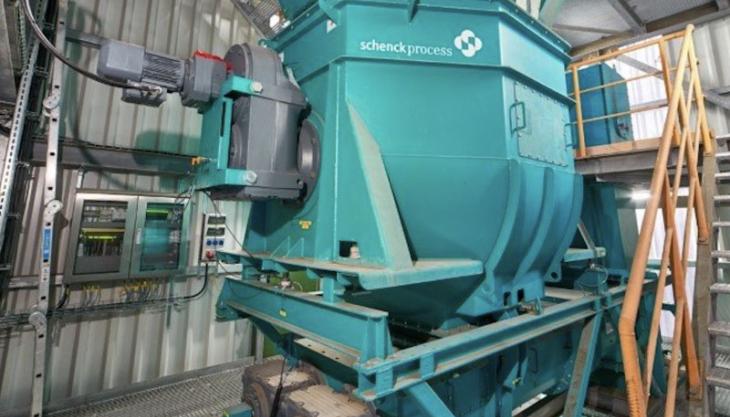 Schenck Process' feeding solution recognized for innovative and environmentally focused design
SCHENCK Process' MultiFlex feeding solution has won the SHAPA 2022 Award in the Sustainability category, in recognition of its innovative and environmentally focused design. The feeder facilitates the use of alternative fuels in the cement industry and its success comes a year after Schenck Process' patented CONiQ Control IDS won the 2021 Innovation Award.
SHAPA, an industry body for bulk material handling industries, promotes success and achievement across various industries through its dedicated annual awards ceremony. Out of the six award categories – Innovation, Export, Newcomer, Apprentice Prize, and SHAPA Company of the Year, the Sustainability Award honours both energy reduction initiatives and novel approaches to advance sustainability across different processes.
Michal Chlebovec, director of technology for alternative fuel and mechanical in EMEA, commented: 'The SHAPA Award is fantastic recognition for the hard work that has gone into this project, not only from R&D but through a collaborative effort involving project management, sales, manufacturing, and our customers.'
The MultiFlex feeding system was born out of a desire to provide a sustainable feeding solution within the cement industry by using alternative fuels. An enormous amount of energy is released during cement production, traditionally generated from feeding fossil fuels into a burner.
The MultiFlex system takes waste materials, such as unrecyclable and non-biodegradable plastic, and converts them into energy, rather than being dumped in landfills that produce damaging emissions. Since the inception of the MultiFlex, the solution has converted approximately 2.6 million tonnes of plastic into energy.
Mr Chlebovec, who also headed the development of the MultiFlex feeder, added: 'We wanted to minimize the operating energy consumption and fulfil the process requirements regarding feeding accuracy, reliability, and stability.
'Our patented MultiFlex feeder allows for the feeding of wide-ranging alternative fuel materials, from fine to very coarse, giving our customers in the cement industry the opportunity to move away from fossil fuels and strive for a more environmentally friendly future.'