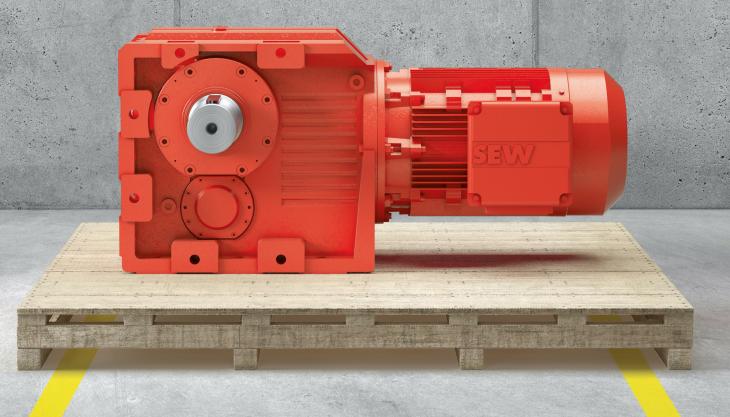 Large 7-Series industrial gear unit replacements now available within five working days
SEW Eurodrive's new ATO5 service, which provides industrial gear units within just five working days, has now been extended to include the company's large R, F and K units from the 7-Series range which are typically used in heavy engineering applications such as concrete production.
SEW say the extended service will offer added value and be of benefit and to both design and maintenance engineers alike. OEM designers, for example, will benefit from more time for better planning, the ability to finish a design before placing an order, and faster project implementation.
For end customers, the new service will result in greater operational reliability, as ATO5 units leave SEW Eurodrive's plant just five working days after an order is received, making delivery more like an extension of the customer's own warehouse.
A spokesperson for SEW said: 'The extremely short delivery time of five working days offers added value to both OEMs and end customers. While OEMs can order a gearbox at the end of the design process of their equipment, and therefore do not have to consider design changes, end customers have the advantage that SEW can deliver replacement gear units in a very short time.'