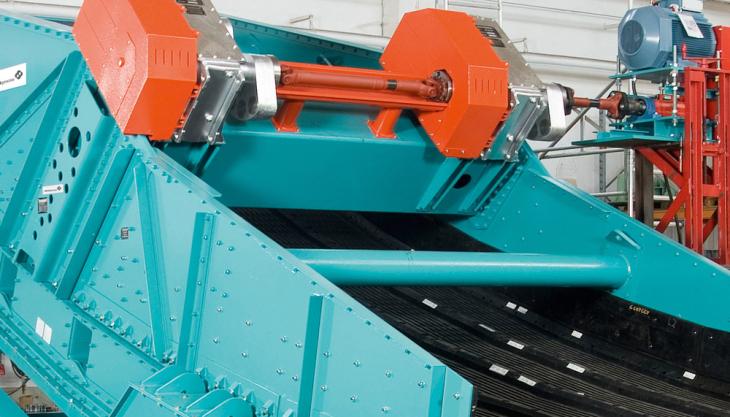 Firms sign global partnership agreement aimed at boosting crushing and screening circuit productivity
SANDVIK Mining and Schenck Process have signed a global partnership agreement aimed at providing increased crushing and screening circuit productivity for Schenck Process double- and single-deck high-capacity banana screens and Sandvik high-productivity cone crushers.
The partnership will also allow a single service provider approach to support customers throughout the entire plant life cycle.
The Minerals & Metals business unit of Schenck Process is a leading supplier of solutions for screening applications in mining, whilst Sandvik have a reputation as a leading supplier of crushers and crushing technologies.
Both firms say co-operation will provide an in-depth understanding of mining customers' equipment, together with process knowledge that will enable them to raise their crushing plant performance.
'This partnership agreement allows our customers to raise their overall crushing and screening plant productivity by focusing on process efficiency in its entirety, as opposed to individual pieces of equipment,' commented Mary Verschuer, president of Minerals & Metals with Schenck Process Group.
'Mid-tier miners are often looking for a system solution across the crushing circuit and with this partnership they will benefit from the best solutions from the Sandvik and Schenck Process product line in a single offering.'
The agreement covers both new crushing and screening plants, and replacements.
Jonas Olsson, vice-president of Crushing and Screening with Sandvik Mining, said: 'In terms of replacements, Sandvik's high-productivity cone crushers and Schenck Process's high-capacity banana screens have a compact footprint, thus allowing for cost-effective upgrades using existing infrastructure. Productivity increases of 20–30% can be achieved within the existing infrastructure.'