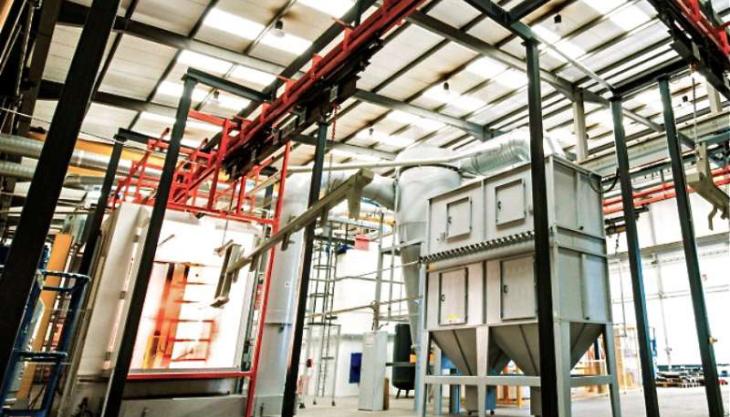 Company invests in new sustainable shot-blasting facility at Centre of Excellence in Ballygawley
AS part of Sandvik's commitment to minimize environmental impacts and reduce the company's total waste, Sandvik Mobile Crushers and Screens have recently invested in a new shot-blasting facility at their production facility and Centre of Excellence in Ballygawley, Northern Ireland.
This follows a £1.6 million investment in a new powder-coating facility just two years ago and demonstrates Sandvik's commitment to the development of the Mobile Crushing and Screening business unit and to improved product quality for their customers.
The new shot-blasting facility, which was installed and operational at the end of November 2017, will improve and increase the firm's shot-blasting capacity on site, whilst also reducing the amount of waste going to landfill.
The previous shot-blast system used shot material called 'JBlast', which could only be used once. This hazardous waste was then collected and sent to landfill.
The new technology eliminates the consumption of copper ore and replaces it with a chilled iron material. This material can be recycled up to 10 times, thereby reducing overall waste to landfill by 96%.
In addition to improving sustainability, the recent investment will also provide benefits for Sandvik's customers. As the system is now self-contained under one roof, there will be no quality imperfections as a result parts being exposed to the elements.
Moreover, as well as delivering improved quality for customers, the new shot-blasting facilities provide a substantially improved working environment for the company's employees.