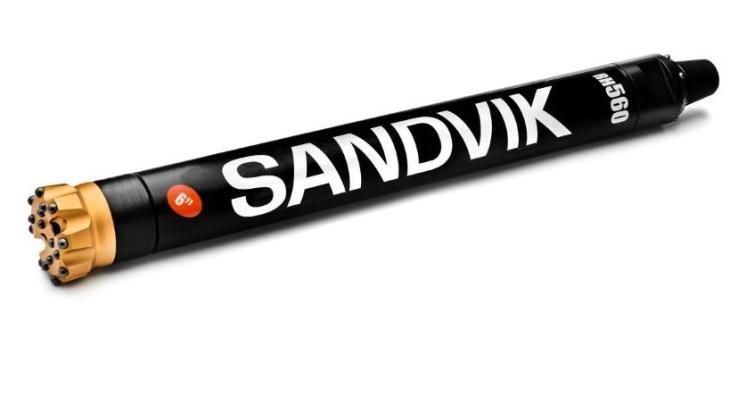 New down-the-hole hammer said to deliver longer service life, higher performance and reduced costs
SANDVIK say they have combined the best in down-the-hole (DTH) drilling, in terms of both performance and price, with the launch of their new 6in (152mm) RH560 DTH hammer.
Delivering a long service life that helps reduce drilling costs, the Sandvik RH560 is said to combine all the reliability of the Sandvik RH460 with the simplicity of the Sandvik RH510, to provide customers with a proven solution.
The enhanced air cycle and piston design deliver higher striking power, while fewer internal parts and the absence of a foot valve provide greater reliability, thereby minimizing failures and downtime.
The Sandvik RH560 also delivers a boost in productivity. In tests in varying rock conditions, the new hammer has been proven to deliver up to a 15% increase in penetration rate with smoother collaring and straighter blastholes, thereby providing greater advancement, improved profile control and reduced overall costs.
Higher power output comes from optimized (lower) air consumption, providing increased power and improved lubrication, and allowing the drilling of larger holes at the same speed as a smaller hole with a standard hammer, thus delivering further cost savings.