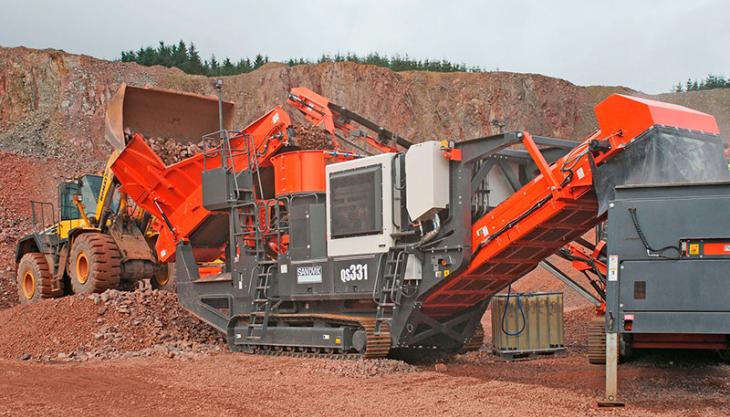 QS331 cone and QA451 Doublescreen to be showcased at Irish construction and quarrying show
SANDVIK Construction will be showcasing the QS331 secondary cone crusher and QA451 Doublescreen from their Mobiles Premium range at the upcoming CQMS 2015 show at Molloy's Quarry, Tinnycross, Tullamore, Co. Offaly, from 17–18 April.
During CQMS 2015, the QS331 will be on live demonstration to showcase its high-performance Sandvik 'S' type gyratory CS430 cone. Capable of accepting a feed size up to 90% larger than current standard cones, Sandvik say this machine offers customers maximum productivity when being fed by a primary crusher, but can also be operated as a primary crusher itself on gravel applications.
Also on display will be the QA451, the world's only triple-deck Doublescreen with two in-line 10ft x 5ft screenboxes, allowing it to produce up to four different product types plus one oversize. Designed with maximum productivity in mind, the QA451 incorporates a large feed hopper, two large screenboxes and extended stockpiling conveyors.
'The CQMS show gives us the opportunity to showcase two of our most innovative machines that have been designed to meet the ever-changing needs of our customer base,' said Fergal O'Neill, Sandvik's UK & Ireland manager for mobile crushers and screens.
'It will also allow us to meet with our current customers and be introduced to prospective customers to discuss how the Sandvik Construction Mobiles product range can meet the demands of their existing and upcoming projects.'