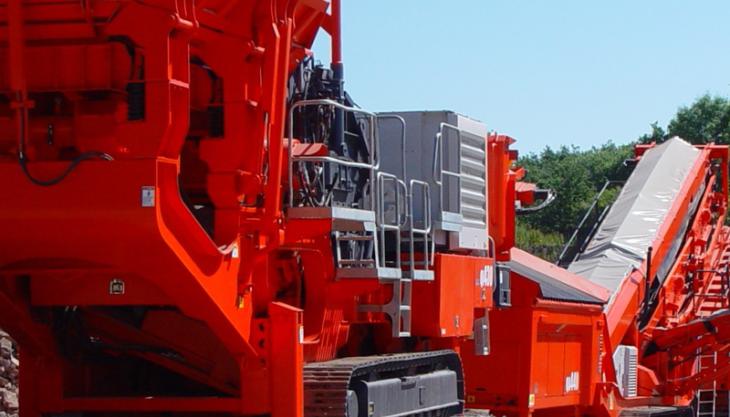 Manufacturing at Swadlincote to cease with 160 jobs moved to Ballygawley plant in Northern Ireland
SANDVIK Construction have announced that they are to cease the production of mobile crushing and screening equipment at their factory in Swadlincote, Derbyshire, as part of a reorganization of the company's UK operations.
A total of 360 jobs will be affected at the East Midlands site, of which 160 production roles are to be moved to the company's other manufacturing facility in Ballygawley, Co. Tyrone, Northern Ireland.
Sandvik say they plan to keep offices in Swadlincote for support, marketing and aftermarket activities, and will continue to employ around 80 staff there.
Speaking to BBC local news, Sandvik managing director Terry Allison said: 'Since the major turndown in 2008/9, the global market for our products has not recovered as fast as we had hoped. We are currently running two factories at 50% capacity, which is neither efficient nor sustainable.
'In order to stay competitive, we propose moving all our production to the Ballygawley site, which is the right size to meet both current and anticipated demand for our mobile crushers and screens.'
It is understood that production at the Swadlincote site is to be wound down over the next 12 months and will be fully transferred to Ballygawley by early 2015.
The company has pledged to make support measures available to all those affected by the decision.