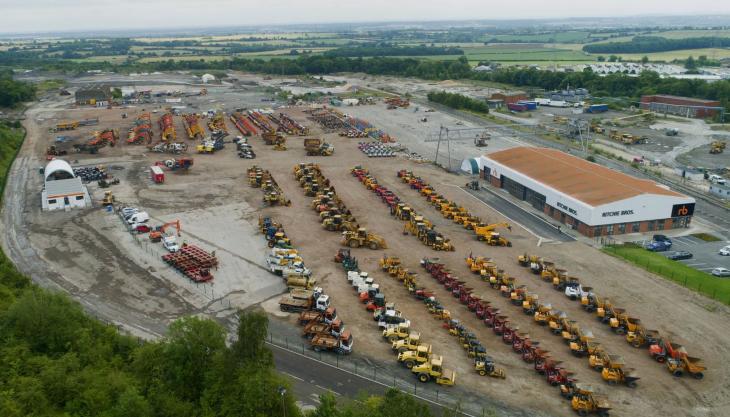 Equipment auctioneer set to continue transforming its Maltby auction site in South Yorkshire
RITCHIE Bros., the world's largest auctioneers of construction machinery and industrial equipment, are continuing to transform their Maltby auction facility in Rotherham, South Yorkshire, following a recently completed purchase of the land and remaining buildings.
A key development on the project will be the major renovation of a large historical structure from the former colliery becoming a state-of-the-art equipment workshop. 
Rupert Craven, sales director (UK & Ireland) for Ritchie Bros., commented: 'Since moving to Maltby in 2019, we've conducted 23 auctions, attracted over 30,000 registered bidders, and sold over 31,000 excavators, tractors, dumpers, trucks and other machinery to businesses from all over the world. During this time, we have made really good progress transforming the site into the head office for our UK business, and we have more exciting plans in the pipeline, like the new workshop.'
He continued: 'Once completed, our customers will be able to use painting and a range of refurbishing services in Maltby. This will further help our customers from all over the world buy and sell machinery, as a refurb can make all the difference when selling in our auction or Marketplace-E to help maximize the returns, or before putting your purchased equipment to work.'
Site development projects will continue throughout 2023, with the main equipment yard also set to be enhanced. Meanwhile, Ritchie Bros. will be holding their next Maltby auction on 14 December. The unreserved auction already features over 560 lots, ranging from excavators and dumptrucks to loaders and trucks.