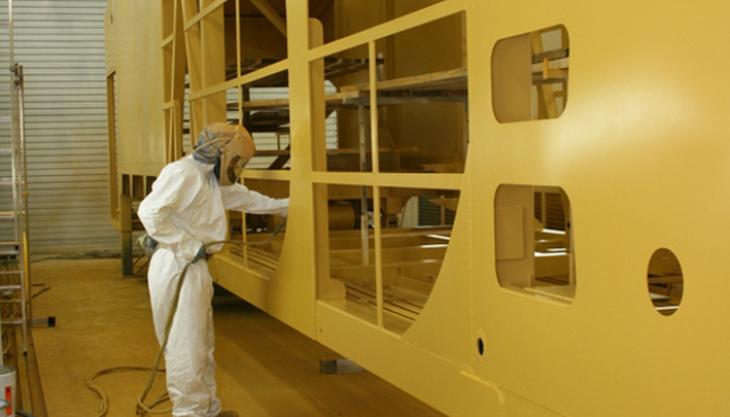 Shot-blasting, painting and coating services brought in house with new state-of-the-art facilities
RAPID International, the Tandragee-based concrete and construction machinery manufacturers, have invested in a state-of-the-art Hodge Clemco shot-blasting facility and Dalby paint booth.
Rapid previously sub-contracted industrial coating of their machinery but having researched best practice and best-available techniques, have now made this service available in house.
The new spray booth provides Rapid with a suitable atmosphere (in terms of temperature, humidity and extraction) for the spray painting of all items manufactured by the firm, as well as the application of polyurethane finishes to all products, providing a robust and durable coating offering good aesthetics and protection for many years.
In addition to saving time and being more cost-effective, the new facility allows Rapid to apply customers' brand colours and brand image when they purchase new equipment, while an Eco-Save mode helps reduce energy consumption when not spraying.