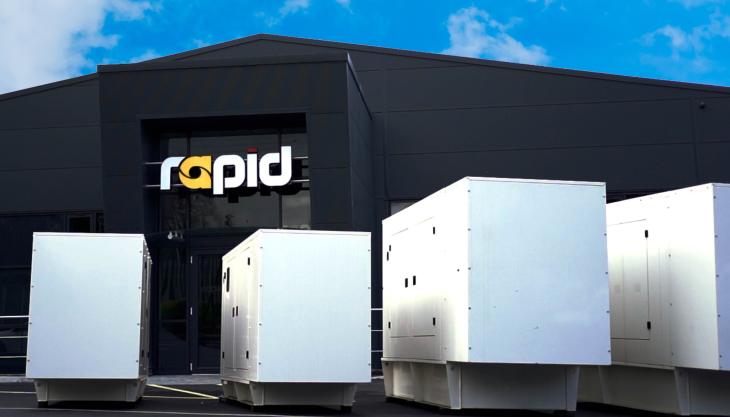 State-of-the-art factory extension will house new Power Generation division and facilitate 30 new jobs
WORK has commenced on a new 14,000 square foot extension to Rapid International's existing 50,000 square foot manufacturing facility in Co. Armagh, Northern Ireland.
The new extension, which is expected to be completed in December 2021, will provide increased manufacturing capabilities for the company's Rapid Power Generation division and create additional jobs.
The state-of-the-art facility, which is being purpose built for the manufacture of Rapid Power Generation's range of diesel and natural gas generators, will include a large, dedicated workshop for production of electrical panels, a main factory floor for general fabrication and assembly, and a comprehensive suite of offices and staff areas.
The extension will facilitate an additional 30 jobs across production, manufacturing, design and management.
Commenting on the investment, Mark Lappin, managing director of Rapid International, said: 'We're delighted to see work commence on our new factory extension. This expansion will offer us significantly increased capacity to meet future demand for the Rapid family of companies, as well as providing 30 new jobs for the local community.'