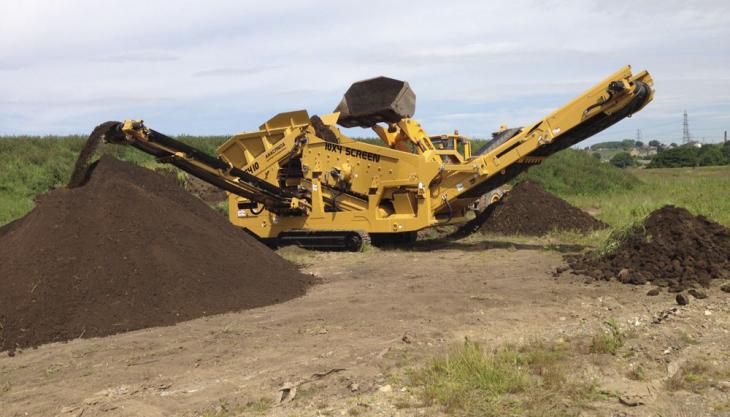 R. Bunton Plant Hire have recently purchased their first DF410 tracked scalping screen from Anaconda UK - distributors for Anaconda in England and Wales. 
Buntons, based in North Yorkshire, is a family-run business with many years' experience in plant hire and sales. Buntons hire crushing and screening equipment into the waste sector for the recycling of construction material. 
Having tested the screener, Andrew Bunton, the company's managing director, agreed to purchase the machine for his hire fleet as he was very impressed with the performance and how easy it is to move around from site to site.
Danny Morgan of Anaconda UK, who has been busy this year selling Anaconda's trommel screen, commented on how popular the DF410 screen is becoming in the UK: 'With landfill at a premium and the earth's natural resources depleting, there is good demand for material recycling of all types. The DF410 is ideal for recycling waste materials from demolition and construction sites. Applications include environmental clean-ups, topsoil/subsoil, skip fines and C&D waste.'
The DF410's rapid set up time, performance and mobility allow for easy transportation on site, or hauled to another destination, making it suitable for any hire or contract work. 
Mr Bunton concluded: 'We are happy with the machine's performance and we know we can count on Danny's after-sales support when we need it. Danny understands that support for spare parts and service is just as important as the initial purchase of the screener.'
For further information contact Anaconda UK on tel: (01453) 889279 or (07568) 568231; email: danny@anacondasales.co.uk