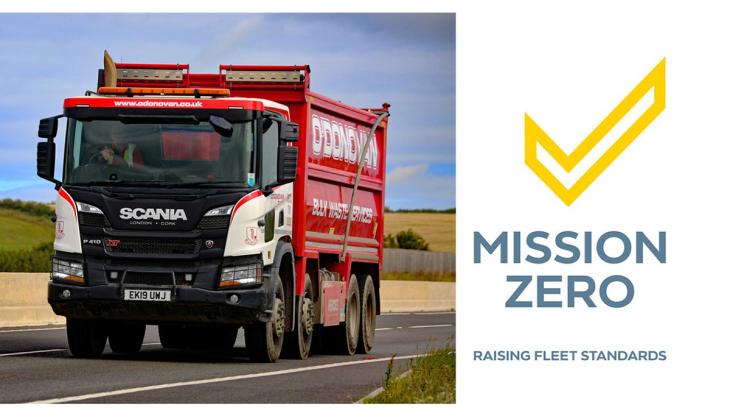 Company continues to improve its fleet safety and best practice with new quality standard 
LONDON-based O'Donovan Waste say they have continued to surpass industry standards in in terms of vehicle fleet compliance and safety. Having achieved multiple accreditations, including numerous ISO standards and FORS Gold, the waste-recycling operator has now added the new Mission Zero accreditation after meticulously meeting and surpassing all audit requirements.
Mission Zero is a comprehensive quality standard for the road fleet sector. Based on a full legal compliance audit, Mission Zero incorporates industry best practice and is officially recognized as meeting contractual requirements, including TfL's Work-Related Road Risk (WRRR) initiative and CLOCS standard.
'O'Donovan is committed to meeting and exceeding the highest standards in safety, compliance and best practice within our industry,' commented managing director Jacqueline O'Donovan.
'Achieving the Mission Zero accreditation further validates our ongoing dedication to ensure excellence and conformity across our fleet operations whilst also placing the safety and welfare of our employees, clients and the general public as an integral part of our business, reinforcing our pledge to improve road safety for all.'
Nick Caesari, CEO of Mission Zero, added: 'With O'Donovan Waste being one of the leading protagonists in driving standards within the transport industry, we are incredibly proud to welcome them as one of our Mission Zero accredited operators.'