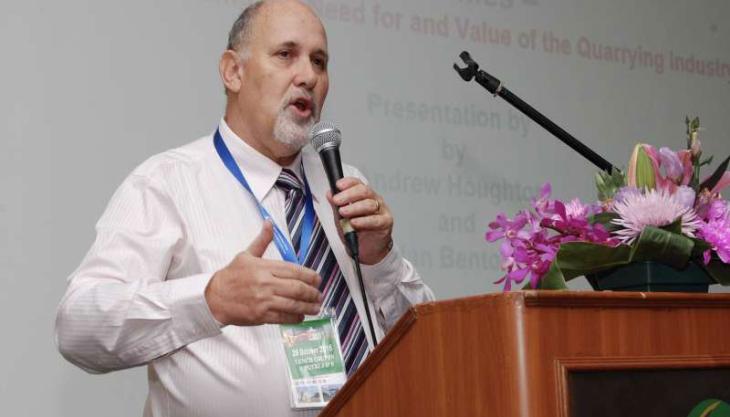 IQ Hong Kong Branch pays tribute to much-valued and popular member who passed away last month
IT is with great sadness that the Institute of Quarrying Hong Kong Branch has reported the death of Andrew Houghton, who passed away on 29 March having battled with cancer. Andy Houghton was not only chairman (1989) and a long-serving committee member of the Hong Kong Branch, but also a founding member of the Institute of Quarrying Malaysia (IQM). He was a qualified professional engineering geologist and had been involved with the quarrying industry for more than 40 years. In mainly consulting roles, specializing in large tunnelling and cavern geotechnical engineering, Andy worked on a variety of major projects across the quarrying and mining industry in Asia, Australia and the UK.
As a passionate supporter of the IQ, Andy published many technical papers throughout his career and was a much-respected speaker at quarrying conferences and symposiums. He also delivered wide-ranging training courses ensuring professional development among quarry practitioners, including training modules on Quarry Planning and Development for the IQM as part of its Quarry Managers Training and Certification Programme. As well as being very successful in his career, Andy used his talent to help others and, to that end, devoted much of his spare time as a lay preacher, undertaking charitable and pastoral works. A much-valued and well-liked member of the Hong Kong Branch, Andy will be sorely missed.