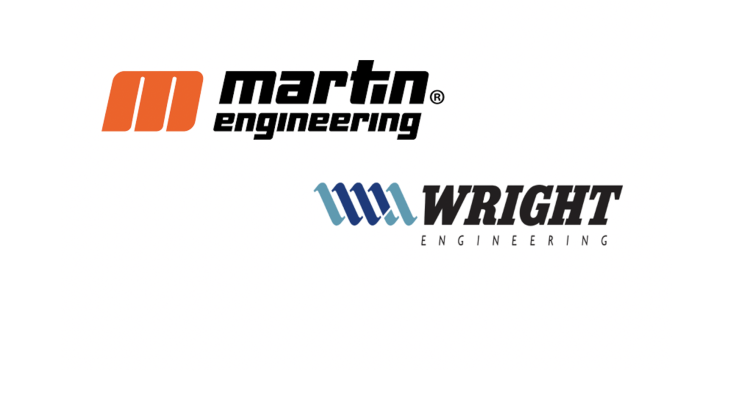 Martin Engineering and Wright Engineering team up to support quarrying industry in East Midlands
INTERNATIONAL bulk materials handling solutions company Martin Engineering have strengthened their coverage across the East Midlands by joining forces with Wright Engineering, a leading specialist engineering services firm.
The partnership between the two Nottinghamshire-based businesses means that the region's quarry operators and materials processing companies will have greater access to products from Martin Engineering.
These products will now be complemented by the engineering expertise and customer service that Wright Engineering are renowned for. The agreement will initially cover Derbyshire, Leicestershire, Nottinghamshire and South Yorkshire.
Martin Engineering – a US-based company with its UK headquarters in Mansfield – supply key components such as conveyor belt cleaners, air cannons and dust-control systems to help achieve cleaner, safer and more efficient production by eliminating blockages and build-ups, preventing spillages and reducing dust emissions.
Worksop-based Wright Engineering are at the forefront of cutting-edge design, fabrication and installation of complex engineering solutions, as well as providing maintenance services and aftermarket spares such as conveyor rollers and power-transmission solutions for key industries such as quarrying, recycling, building materials and rail transport.
Joshua Jepson, sales director at Wright Engineering, said: 'Our new partnership with Martin Engineering gives us access to a range of market-leading products that will further enhance the industrial processing facilities we design, build and maintain for our clients.
'We are looking forward to working together with Martin to maintain the highest possible standards of efficiency and productivity for materials producers throughout the East Midlands.'
Aaron Bartram, general manager of Martin Engineering UK, said: 'Having recently worked with Wright Engineering on a state-of-the-art recycling plant they designed, manufactured and installed in West Yorkshire, we're now delighted to formalize our relationship with this new agreement.
'Wright Engineering are a highly skilled team and exactly the right partner to be installing and maintaining our products. As both companies are based in the heart of a region well-known for quarrying and the production of essential construction materials, we're confident our partnership will add value to producers in the East Midlands.'