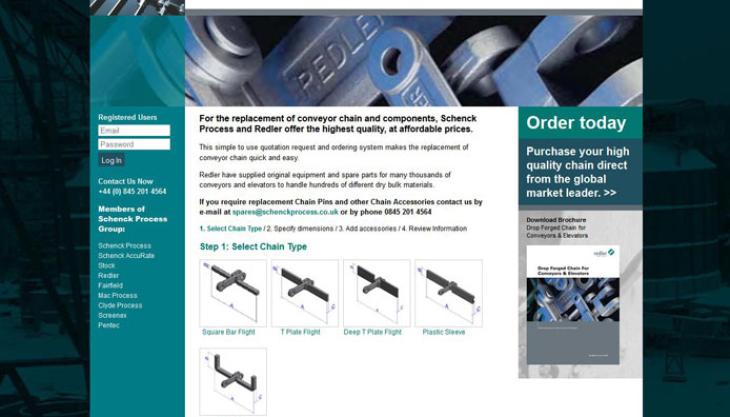 To attract new customers purchasing chain spares and components Schenck Process have created a new website for their aftermarket division - www.replacementchain.co.uk
The website will supply Redler-branded conveyor chain and components as part of the Schenck Process range of products and services that can be provided by the company.
The site, which is now live, is being promoted on the internet to customers who have existing chain conveyors and need a replacement chain or components such as link pins. 
Redler chain conveyors have been supplied to thousands of locations worldwide for the handling of dry bulk materials. Now the chain, links, flights and pins that are an integral part of the Redler and Schenck Process product are available to be fitted to other manufacturer's conveyors as replacement parts.