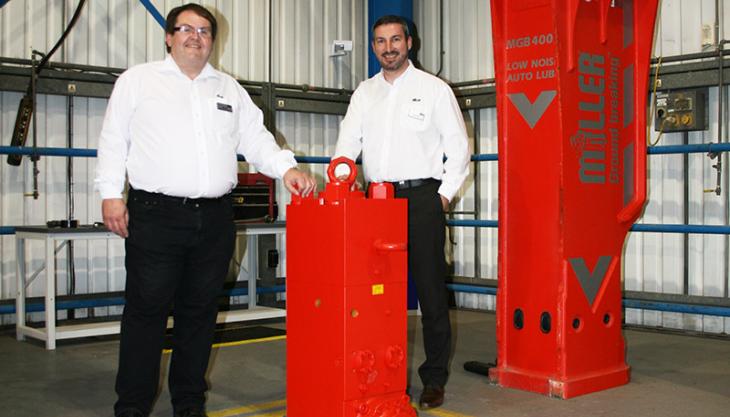 Company strengthens its executive team to support ambitious growth strategy in the global market
MILLER UK, manufacturers of buckets, quick hitch couplers and attachments, have invested heavily to further improve production processes and product availability in preparation for global expansion over the next decade.
To achieve its ambition growth plans, the company's executive team has been strengthened with the strategic appointments of Mike Askew (pictured left) as group managing director, and Brendan Quill as marketing director.
 
Chairman Keith Miller said: 'We have come a very long way in the last 36 years but for the company to be a true world player it needs someone to take control of the operational function so that we, the shareholders, can step back and examine where we are going in the medium-long term.'
 
Mr Askew has a background in mechanical engineering and brings with him substantial hands-on experience of large-scale industrial production. He commented: 'My initial focus has been to review our business processes and make changes that allow us to better serve our customers in the growing economies we operate in. We have invested in new equipment to improve manufacturing processes, as well as purchasing a facility just outside London to service and support our southern customer base.'
Mr Quill brings with him a wealth of experience; in particular working with international OEMs. 'After speaking to a number of our customers, it was apparent that product lead-times had been an issue during a recent increase in demand across the industry,' said Mr Quill.
'Our business is cyclical; therefore we are making significant investments in stock over the winter months so that we will be in great shape for the new buying season in early 2015.'