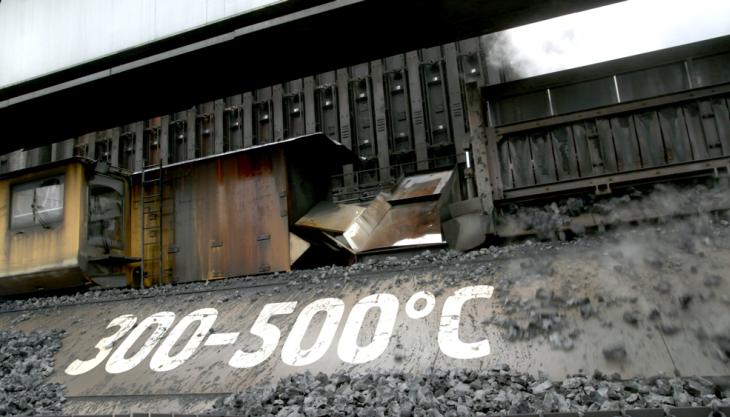 SSAB's latest Hardox steel wear plate helps improve service life at high temperatures
SSAB, the Nordic and US-based steel company, have added a new product to their Hardox wear plate family – Hardox HiTemp. 
SSAB's world-renowned Hardox is a wear-resistant steel which has been improving productivity and extending service life in various industries for more than 40 years. During this time, Hardox has constantly evolved to reach new levels of hardness and toughness, and the new Hardox HiTemp meets an important wear challenge: standing up to abrasive conditions in high-heat environments.
While traditional quenched and tempered wear-resistant steels tend to experience a loss of hardness at higher temperatures (usually in the 300–500°C range), so far, alternative solutions for high-temperature applications have been more costly and more complicated to work with.
The high-temperature performance of Hardox HiTemp wear plate, however, is achieved through the use of high-quality raw material in combination with a carefully controlled manufacturing process, allowing the product to be cut, welded, machined and cold-formed by the same kind of workshop machinery and technology as other Hardox grades and conventional steel.
As a result, Hardox HiTemp is especially well suited to high-temperature wear applications in many sectors, particularly in process industries such as cement, steel and coal-fired power plants, and in the recycling and asphalt industries.