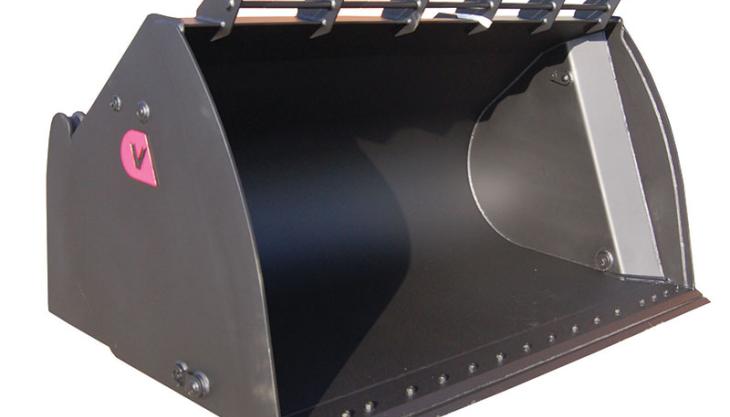 Danish manufacturer launches new version of its Hy-Tip bucket for waste-recycling sector
VIBY Attachment have launched a new version of their popular Hy-Tip bucket for compact and backhoe loaders. The latest bucket is lighter and smaller than the standard Hy-Tip models but retains the strength and durability that Viby products are renowned for.
The compact bucket also features a significantly increased dump height over standard buckets because it is hydraulically lifted from its built-in frame. Designed to rehandle low-density materials, typically below 1,000kg per cubic metre, the bucket is suitable for use in the waste-recycling industry where overall machine size and operational cost are critical.
The bucket is designed for wheel loaders up to a maximum operating weight of 10,500kg and backhoe loaders of up to 8,000kg.
 
Andrew Little, director of Viby Attachment UK, said: 'This new lighter and smaller version of our hugely popular Hy-Tip bucket has been launched in response to conversations we've had with many of our customers.
'It fills a significant niche in the market – primarily for waste and recycling applications but there are also areas where machines such as the backhoe loaders are used as jobbing machines for many applications, rather than as a dedicated productivity machine. We're delighted to bring this compact Hy-Tip to the UK and expect it to generate a lot of interest in the coming months.'