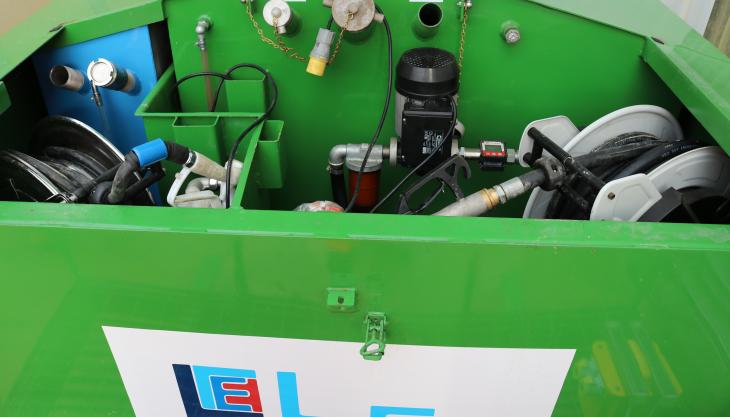 Ace Plant supply secure diesel and AdBlue static storage solution for Wembley railhead
ACE Plant, manufacturers of one of the largest ranges of fully bunded diesel and AdBlue bowsers available in the UK, have recently supplied a 5,000-litre diesel / 1,000-litre AdBlue static Bundie Bowser to Brett Aggregates, who are currently utilizing it at their Wembley railhead.

The railhead supplies Capital Concrete's Wembley plant, which has a capacity of 300 cubic metres per hour (wet only) and is located next to Neasden rail sidings. Making full use of this location, most of the concrete plant's raw materials are bought in by train, reducing the number of vehicle movements on the road and decreasing the site's carbon footprint.
Equipped with two 110V pumps (one for diesel and one for AdBlue) and hose reels, the new static Bundie Bowser acts as a service centre for the site. The bowser is both fully lockable and fully bunded, making it safe against unauthorized access as well as safe for the environment.
Skid mounted and complete with lifting points, it can also be transported and positioned safely using a crane or suitable telehandler. The AdBlue tank is manufactured from stainless steel and fitted with a TODO coupling for quick-fill purposes, whilst the diesel tank is manufactured from 4mm steel and fitted with two 2in caps for filling and venting.
'This Bundie Bowser is a perfect addition to the plant as both our diesel and our AdBlue are stored in one safe and secure place,' said Brett Aggregates' operations manager (London & Home Counties).