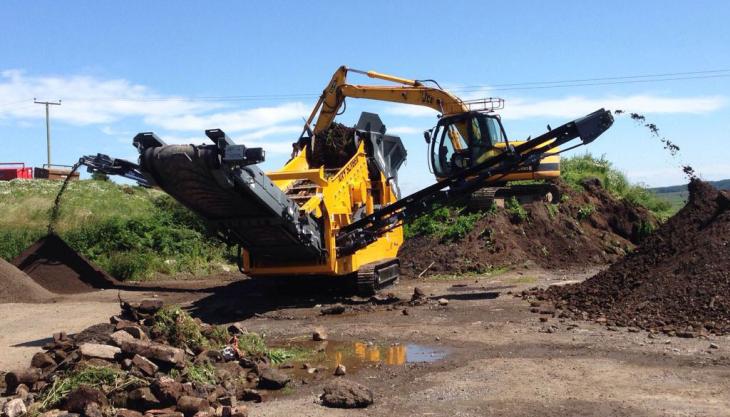 Shorts Group purchase DF410 scalping screen for effective processing of waste materials 
BERKSHIRE-based Shorts Group have taken delivery of a new Anaconda DF410 screener from suppliers Red Knight 6 (RK6). This year the company celebrates its 60th anniversary in business, having developed expertise in several key sectors, including recycling, demolition and plant hire. 
Shorts own and operate two material recycling facilities (MRF) and high on the company's business agenda is diverting waste from landfill. 
'Buying machinery is an integral part of our business,' said Gary Short, managing director of Shorts Group. 'We need the right tools to do our jobs and buying the right machinery for our business is something we take very seriously. We use machinery for all aspects of our operations, particularly demolition, plant hire and at our MRF sites.
'In recent months, we looked at purchasing a new compact screener. We have a long-standing business relationship with Paul Donnelly of RK6 who suggested we take a demonstration of the Anaconda DF410 scalping screen.'
Mr Short continued: 'We decided that the DF410 would be a perfect machine to add to our fleet, as the screen is very compact yet well-built and with a highly efficient screenbox, we are able to carry out very effective screening on projects that larger equipment cannot gain access to.'
According to RK6, the DF410 is one of the best compact scalping screeners in its range and is the most popular machine that Anaconda Equipment currently manufacture. The 15.6-tonne scalping unit features variable speed belts and a high-energy screenbox. 
All belts fold hydraulically and the machine has a fixed 15° screen angle. Operators can choose either a JCB or Deutz engine and the screener comes equipped with bofar bars, finger screens, a punch plate or wire mesh. A radio remote-control option is available and the DF410 can be containerized for easy transportation.