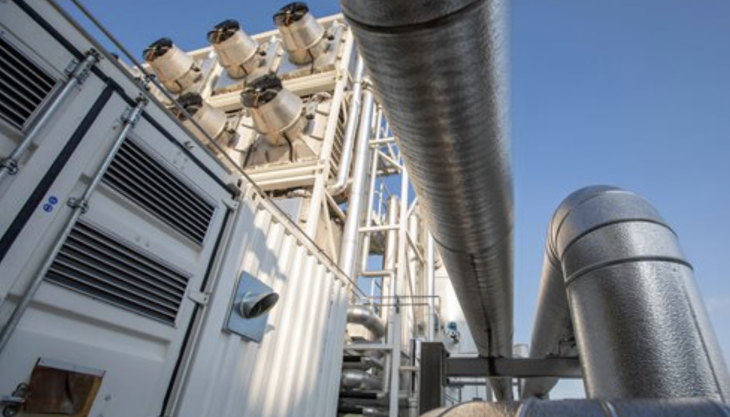 Cement and lime producers shortlisted by BEIS for 'carbon capture technology' funding
THREE member companies of the Mineral Products Association (MPA) have been shortlisted for carbon capture technology funding under Phase 2 of the Government's cluster sequencing process.
The MPA has warmly welcomed confirmation from BEIS that among the projects on its list are Hanson's cement plant at Padeswood, in Flintshire, and Tarmac's lime works at Tunstead, in Derbyshire – both part of the HyNet North West cluster – plus Singleton Birch's lime works at Barnetby, in Lincolnshire, in the East Coast Cluster.
The three sites are among a shortlist that represents a range of innovative CCS (carbon capture and storage) technologies and has the potential to accelerate the Government's decarbonization ambitions as well as deliver regional economic benefits.
Their selection demonstrates the credibility of the mineral products industry's long-term decarbonization ambitions, and in particular the UK concrete and cement industry's commitment to the MPA Roadmap to Beyond Net Zero. The three projects will proceed to the due diligence stage of the Phase 2 Cluster Sequencing process.
Both cement and lime are recognized as hard-to-abate sectors having a high proportion of process emissions – carbon dioxide released during the chemical reaction, not from combustion – which require carbon capture to mitigate, among other technologies. Both industries are using carbon capture as part of a range of levers, including fuel-switching away from fossil fuels, to reach (and even go beyond) net zero.
The UK's concrete, cement, and lime producers have already reduced carbon dioxide emissions by 53% since 1990 – faster than the UK economy as a whole – and technologies such as carbon capture, usage, or storage (CCUS) are critical in enabling the sector to go beyond net zero.
Nigel Jackson, chief executive of the MPA, said: 'It is encouraging that these member sites have been shortlisted for funding of projects which are essential to get the industry further along the path to net zero. Our industry has demonstrated its commitment to the goal, but we have always been clear that it will only be achieved in partnership with government getting the framework right and supporting early deployment of key technologies.'
Dr Diana Casey, the MPA's director of energy and climate change, said: 'For cement, a range of financial support mechanisms were outlined in our document 'Decarbonizing UK Concrete and Cement – Accelerating the net zero journey' published last year. The shortlisting of these carbon capture projects is a great example of industry and government collaborating to help build a pathway to net zero and we acknowledge the support from the team at BEIS.'
The MPA has called for the Government to consider a range of measures to support the decarbonization of the sector whilst ensuring it remains competitive, including introducing a carbon border adjustment mechanism, expanding current business models to support carbon capture and usage, as well as measures to incorporate whole-life carbon assessment into government policy and procurement. Other major asks include incorporating carbonation of concrete into national greenhouse gas emission accounting, a consumption emissions target to ensure the UK takes full responsibility for its emissions, and reducing energy and carbon costs to bring them in line with those faced by competitors in other countries.