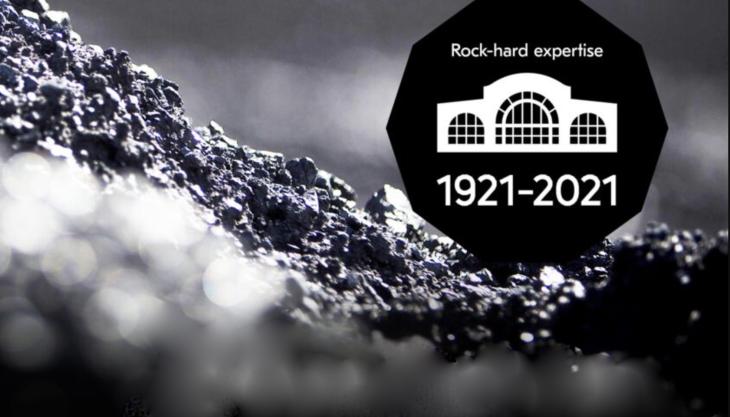 Company marks a century of hard rock crushing equipment production in Tampere, Finland
TAMPERE in Finland has an impressive history when it comes to hard rock crushing. The manufacturing of crushers at the Metso Outotec factory in Tampere started exactly 100 years ago, in 1921, when four Blake no2 model crushers – the first machines suitable for producing aggregates needed in road building – were delivered to the Finnish Roads and Waterways Administration.
By 1949, these 'rock eating' machines had gained considerable success, and a new jaw crusher that operated with a single toggle plate was launched. Research and development around rock crushing continued, and in 1976 a new C-Series jaw crusher was launched.
The current Metso Outotec business was still part of Rauma-Repola in the 1980s, and the Tampere factory – then called Lokomo – became the world's largest crusher manufacturer in 1989 – a milestone made possible following the acquisition of Ateliers Bergeaud's operations in France, followed by Nordberg's US functions a year later.
As a result of this expansion, the manufacturing of crushers doubled in Tampere, and although the company had manufactured the Blake model – a predecessor of the modern mobile crusher – in the 1920s, it was the launch of the iconic Lokotrack mobile crushing and screening plant in 1985 that turned out to be the true success story.
To date, Metso Outotec's Tampere factory has produced thousands of crushers, and the facility even hosts a crushing test laboratory where customers' rock samples can be analysed and then the best possible combination of machines to meet the customer requirements can be recommended.
'We want to thank our customers all over the world for their trust in our pioneering technological expertise that has made us a leading company in aggregates equipment globally today,' said Esa Berg, Metso Outotec's senior sales manager for Aggregates Finland and Sweden. 'We are confident that we will continue towards the next 100 years as a frontrunner in the crusher manufacturing business.'