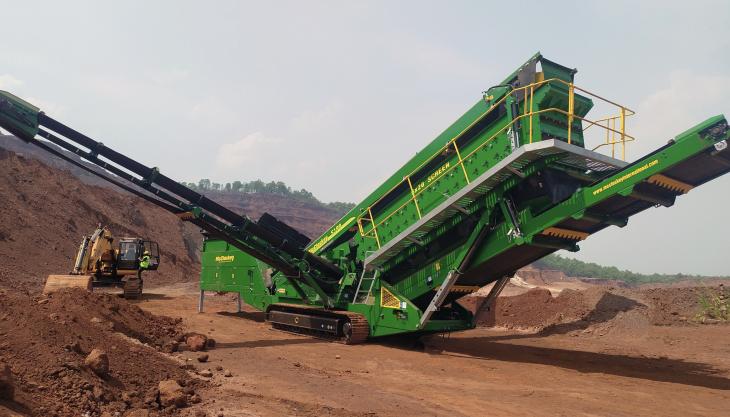 Regional presence and new facilities position company for continued high growth in region
McCLOSKEY International will be introducing new products and new capabilities to the Indian market having recently established a new sales office in Gurugram, Haryana, and manufacturing operations in Alwar, Rajasthan, as well as appointing dealers across the region to fulfil the demand for tracked mobile equipment in the infrastructure, aggregates, construction and demolition, and recycling and waste-management industries.
The manufacturing focus in Alwar is on designing and supporting tracked mobile equipment suitable for all applications. Country manager Abhishek Nagpal oversees sales in the region, as well as working with the strategic distribution partners who will bring McCloskey's broad range of crushers, screeners, stackers and washing systems to the market.
Mr Nagpal said: 'McCloskey's journey in India is starting at a very exciting time. The economy is on a post-Covid recovery path, and we are seeing the Government announce stimulus packages and investments for the pandemic-impacted sectors.
'We are ready to meet the increasing demand for highly reliable and efficient tracked mobile crushing and screening equipment with our manufacturing facility in Alwar producing screeners, crushers, and stackers.'
Initial production in Rajasthan will include McCloskey's flagship S190 screener, the rugged and durable J45 jaw crusher, the TS4080 stacker, and a new addition to the compact crushing range – the C2C compact cone crusher.
John O'Neill, McCloskey vice-president of sales and marketing, said: 'As we expand our manufacturing and operations in response to rising demand in the region, we look forward to the growth of the business as well as the team, and to contributing in a meaningful way to the business success of our partners and customers.'