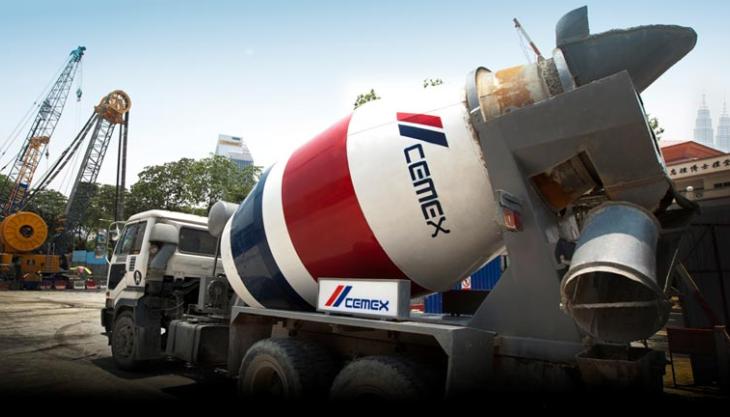 Company helping to supply ready-mixed concrete for largest infrastructure project in Malaysia
CEMEX are currently part of a consortium providing more than 550,000 cubic metres of ready-mixed concrete for the first phase of what will be Malaysia's largest infrastructure project, the Klang Valley Mass Rapid Transit (MRT) system.
The first line of the project is the Sungai Buloh – Kajang Line, comprising 31 stations (including seven underground) covering 51km across the heart of Kuala Lumpur.
The Klang Valley MRT project is designed to ease public mobility in the Klang Valley region, which is expected to see its population grow substantially during the next seven years.
The Government of Malaysia expects to create about 130,000 jobs through the MRT construction project, and to bring in US$1–1.5 billion annually in gross national income every year until 2020.
'We are honoured to play a pivotal role in the largest public infrastructure project in Malaysia, a country where construction is crucial to its economic growth,' said Fikry Kaissouni, president of CEMEX in Malaysia.
'The strategic distribution of our ready-mixed concrete plants and our high standards of quality positioned us very well to provide materials for this project.'
CEMEX are working with their customer, MMC-Gamuda KVMRT (T) Sdn Bhd, to overcome the challenging aspects of underground construction by providing consistently high-quality products and a reliable delivery service.
CEMEX Malaysia were the first supplier to contribute a total of 90,000 cubic metres of ready-mixed concrete to complete the foundations for six of the seven underground stations – KL Sentral, Cochrane, Merdeka, Pasar Seni, Pasar Rakyat and Maluri.
The company is supplying high-durability, flowing concrete, which minimizes defects in the structures and allows for workability 39m deep.
In addition, the concrete is specifically designed to meet the temperature-control requirements of the Malaysian climate, as well as the low-water permeability needed by underground substructures.
Over the past several months, CEMEX have provided 24h service, increased field technicians on site by more than 150% and ensured dedicated truck delivery service to the six stations.