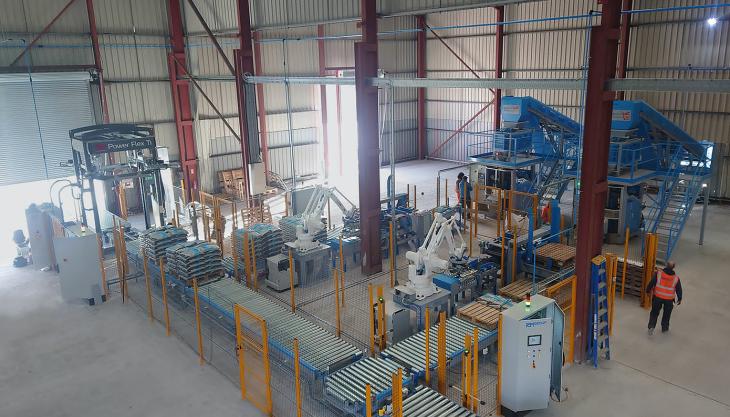 Decorative aggregate supplier installs new washing, bagging, and storage facilities at Garston Docks
DECORATIVE aggregate suppliers Long Rake Spar recently completed the first of three phases of works, by installing new washing and bagging facilities into their latest site at Garston Docks, Liverpool. This strategically placed operation now produces finished aggregates for the company's Natural Selection brand.
The facilities have been designed and constructed to include an additional 16 external storage bays and a new 20,000 sq ft warehouse. This improvement in facilities allows for an additional 60,000 tonnes of decorative aggregates to be processed annually.
High volumes of stock are held at Long Rake Spar's various sites, allowing the company to react quickly and dynamically to demand for products. The addition of the site at Garston Docks has contributed an increased stockholding, now more than £5 million across the group. This allows stock to be delivered in a timely manner, and, from an environmental perspective, reduces vehicle miles and the carbon footprint of the company's products.
The ability to be fully in control of the supply chain is a fundamental part of the long-term strategy at Long Rake Spar, who say this puts them significantly ahead of many competitors in terms of stockholding and their ability to supply. The addition of Garston as a production site, adds to the existing production sites in Derbyshire, East Sussex, and Shropshire, plus a further three dock sites.
The company's procurement and logistics director, Kenny Dean, commented: 'Long Rake Spar continue to invest at all UK sites. This new facility at Garston includes a state-of-the-art bagging plant utilizing cutting-edge technology. We are pleased to add this new site to our group and cement our long-term partnership with Associated British Ports.'