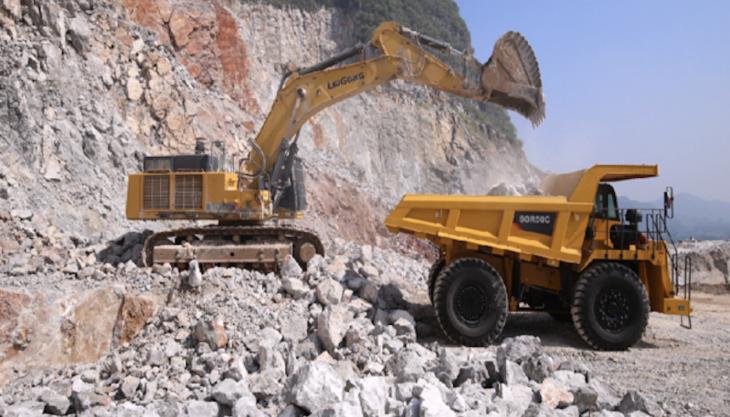 John Calder leading new international team to develop company's global quarry and aggregates business  
LIUGONG have put in place a new international team, led by director John Calder, responsible for developing the company's quarry and aggregate business.
Mr Calder has worked with LiuGong for the last two years in product support and brings extensive industry experience, having previously held a number of senior international positions in marketing, sales and dealer development with Caterpillar over a 30-year career.
The new team will focus on 'Back to the Basics', with the aim of reducing quarry and aggregate customers' costs and making them more productive and more profitable.
Through their high-performance machines and lower manufacturing costs, lower fuel and operating costs, and lower parts and service costs via their dealers, LiuGong say they are committed to providing the lowest-possible total cost of ownership for their customers.
'Based on feedback from many customers, the competition seems to be doing it the other way around, so we see great potential to grow internationally,' explained Mr Calder. 'Our strategy is simple and is based on going back to four basic critical success factors: people, product, parts and service, and price.'
Mr Calder is developing a multicultural international team that has more than 250 years' experience in the quarry, aggregates and mining industries. Members of the team speak 10 different languages all are deep subject matter experts with sales, marketing, product development, product support, rental and used, finance and dealer development backgrounds.
Their primary role will be to work side by side with global dealers to ensure their local teams are well trained and focused on the specific needs of quarry and aggregate customers.
LiuGong say they are well placed in this particular segment, with a product portfolio that includes large wheel loaders, 50-, 70- and 90-tonne excavators, plus rigid-frame and wide-bodied trucks, together with more products and services under development.
Also, recognizing that speed and backup with parts and service is essential for machines working in harsh quarry environments, LiuGong say their nine regional parts distribution centres, together with their local support, are committed to world-class parts availability of 95% within 48h.
Kevin Thieneman, vice-president of LiuGong Machinery, said: 'By focusing on the unique requirements of our quarry and aggregates customers, we want to develop enduring partnerships. John and his team are a great addition to LiuGong and are well placed to help the company develop and maintain long-term relationships in this industry segment.'