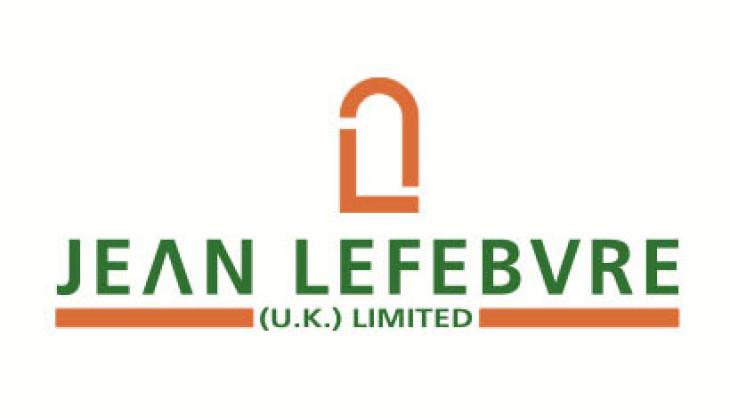 New facility in Cheshunt will allow consultancy to deliver higher standards of pavement asset technical services
JEAN Lefebvre (UK), specialists in pavement engineering, have officially opened their new technical centre in Cheshunt, Hertfordshire. The state-of-the-art facility houses a larger and more comprehensively equipped laboratory than the company's previous site in Warrington, allowing Jean Lefebvre (UK) to add more extensive research and product development to the portfolio of services they already offer to clients.
Scott Wardrop, chief executive of Eurovia UK, said: 'I am delighted to open the new technical centre and have no doubt that the facility will allow Jean Lefebvre UK, supported by its international research centre in Bordeaux, to deliver a complete and high standard of technical service to clients up and down the country for years to come.'
David Gibby, president of Chartered Institution of Highways & Transportation, commented: 'It is no secret that in order to thrive, the highways and transportation industry must focus on innovation, research and development. It is great news that the new Jean Lefebvre technical centre has been equipped to aid innovation in the sector and I have no doubt it will be welcomed by many of our members.'
The new R&D centre operates 12 large-scale test apparatuses and is capable of performing more than 30 different tests, as well as specialist bituminous material designs.
With a team of pavement engineering and asset management specialists, Jean Lefebvre (UK) provide a wide range of solutions including: pavement evaluation and investigation; key maintenance design; network condition assessments; whole-life analysis and asset modelling; and highways asset-management plans/strategies.
Jonathan Core, divisional manager of Jean Lefebvre (UK), said: 'With the support of Eurovia SAS in France, the vision to have strong technical support facilities with research and development capabilities in the UK have now been realized. The new technical centre complements our pavement engineering and asset-management capabilities and I look forward to welcoming both existing and new clients here in the near future.'