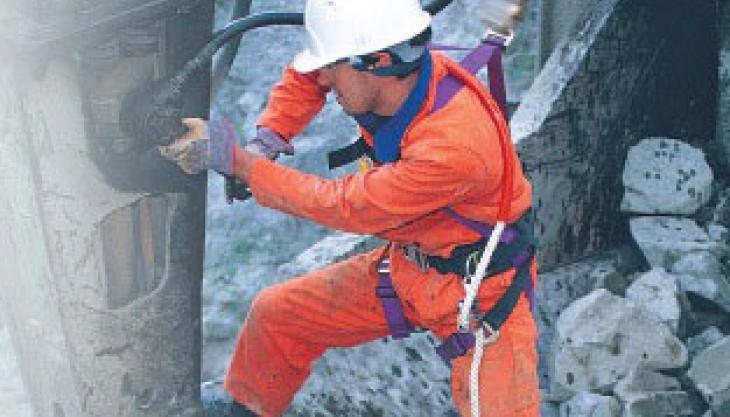 Workplace equipment supplier says problem of counterfeit and inferior PPE appears to be growing
DESPITE several recent warnings about counterfeit and inferior personal protective equipment (PPE) finding its way into UK workplaces, the problem appears to be growing, according to workplace equipment suppliers Slingsby.
The company is warning businesses to be extra vigilant when purchasing PPE and says it welcomes proposed legislation that would make retailers and distributors responsible for ensuring products they sell meet the required safety standards.
Slingsby supply more than 35,000 workplace products across all industries, including an extensive range of PPE, and the company says there are a number of unscrupulous operators in the UK selling a wide range of everyday products, including high-visibility clothing, gloves and goggles, that fail to meet minimum safety requirements.
Lee Wright, marketing director at Slingsby, said: 'Over the last couple of years, it's been well-publicised that cheap, substandard, and even counterfeit PPE is finding its way into the UK. A lot of the examples we have seen are badly made and fail to offer any real protection, as well as being non-compliant with safety standards. Some products even come with falsified certifications.
'The fact that, to the untrained eye, many of these products still look the part often makes it difficult to spot they are fake. This means it is important to buy PPE through reputable suppliers and to ensure it is certified to the appropriate British or European standards.'
He continued: 'However, new legislation currently being considered would help to eradicate counterfeit PPE by making retailers and distributors accountable for ensuring the quality of the products they sell.'
At the moment manufacturers are solely responsible for checking products comply with performance standards but a new European PPE directive, which is currently being circulated in draft form, would close a loophole that allows companies to sell substandard products without being accountable for their quality.
'Under the proposals, companies selling these products would have to keep records about their stock and ensure products meet required standards, which has to be welcome news for the industry,' said Mr Wright.
'Until the changes are introduced businesses and organizations have a responsibility to their employees, customers and the public to provide PPE that is safe and will do its job should the worst happen. This makes buying PPE a big responsibility because safety equipment that doesn't perform can, ultimately, cost lives.'