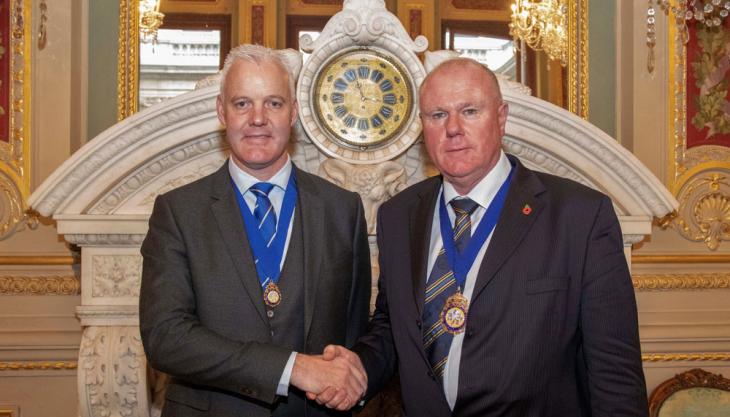 Institute of Demolition Engineers elect AR Demolition managing director Richard Dolman to new role
AR Demolition have marked another success in 2018 with the election of Richard Dolman as vice-president of the Institute of Demolition Engineers (IDE), following its annual general meeting, held at Drapers Hall, in London earlier this month.
The appointment caps an event year for AR Demolition in which the company achieved record turnover and was named in the London Stock Exchange's '1,000 Companies to Inspire Britain' 2018 report.
Mr Dolman (left of photo) said: 'AR Demolition is becoming recognized as a truly innovative, cutting-edge company and we are doing our part to help create a demolition industry for the future.
'I hope to use my position as vice-president of the IDE to help address the skills shortage, inspire a new generation of demolition engineers, to promote ideals throughout our connected sectors and promote safer ways of working in our industry.'
He continued: 'I look forward to working closely with new IDE president Gary Bishop [right of photo) in engaging with industry and government bodies to promote innovative thinking to complex scenarios, sharing best practice and raising the positive professional profile of demolition within the construction industry.'
Mr Dolman was made a Fellow of the IDE in 2016 and already occupied a seat on the body's council of management.