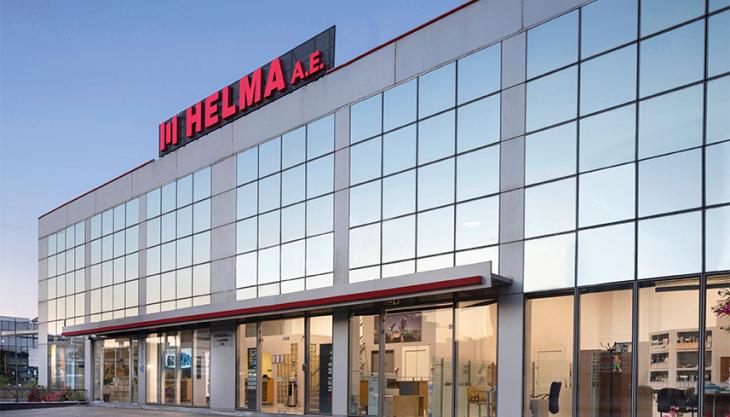 Athens-based company now providing sales and service for full range of Hitachi products
HITACHI Construction Machinery (Europe) NV (HCME) have appointed a new dealer for customers in Greece. Effective 1 May 2020, HELMA are offering the entire Hitachi product line-up, from mini- to mining excavators, wheel loaders and dumptrucks.
Established in 1985, HELMA provide a wide range of equipment for applications such as road and general construction, quarrying and mining, and railway projects. With headquarters in Athens, the company also has a service branch in Magoula and currently has 38 employees, 15 of whom are directly responsible for after-sales service.
The company is led by managing director Dimitris Tsoumas, along with general manager Yannis Tselikas and head of sales Kyriakos Konstantonis, who all have more than 25 years' industry experience.
'There is a strong relationship with suppliers in our market and a demand for hi-tech machinery with the latest software and technology to minimize costs,' said Mr Tselikas. 'Rental is also gaining traction in Greece as a flexible solution for customers who want better fleet management, and to shift the focus from capital expenditure to monthly operating costs.'
Mr Tselikas believes the outlook for the construction market in Greece is bright with many potential projects on the horizon. 'The construction market suffered considerably in Greece after the 2008 financial crisis, especially between 2010 and 2013,' he explained. 'However, the immediate future looks promising, with several large-scale and high-profile projects under way.'
HCME's president, Makoto Yamazawa, said: 'We look forward to working closely with HELMA and supporting new and existing customers in Greece. We believe we can meet the growing demand for hi-tech construction equipment, with advanced software and technology, particularly as we are introducing the new-generation Zaxis-7 range of excavators across Europe.'