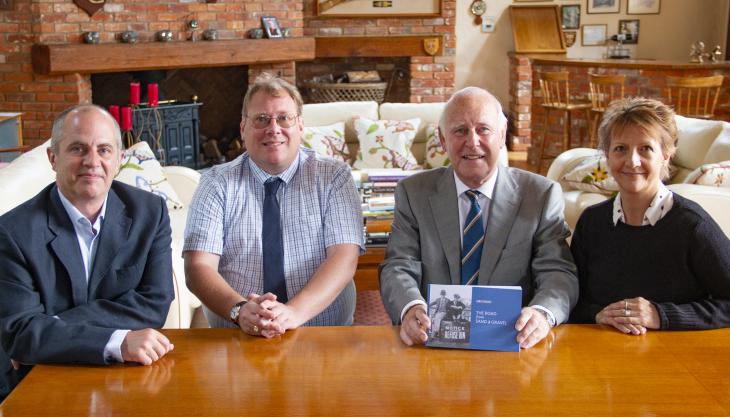 Company celebrates milestone with book highlighting its innovations and successes from 1929 to 2019

THIS year Grundon celebrate turning 90 and to commemorate this milestone, a book has been produced which highlights the company's innovations and successes from 1929 to 2019, alongside a history of how the management of waste has evolved in the UK.
Entitled 'The Road from Sand & Gravel', the book focuses on the family behind the name and charts the company's history from its humble origins with two men and a truck, through its growth as an aggregate extraction and haulage business, to its current position as the UK's largest family-owned waste-management company.

The book was painstakingly written and compiled by Grundon's chairman, Norman Grundon, and Steve Judge, who spent more than 20 years working for the company, using an extensive archive of photos and records. They were assisted by Timothy Byrne, who contributed to the book with his encyclopedic knowledge of the history of waste management through the decades.

Speaking at the launch of the book on Thursday 27 June, Norman Grundon said: 'We're delighted to mark our 90th year of business by taking time to reflect on the journey that we've been on since our formation in 1929.

'The most pleasing thing has been taking the opportunity to look back on the company's achievements and those people who have contributed to our success, including our employees, customers and suppliers. Without you we wouldn't have made it to celebrating our 90th year. So, thank you, this book is dedicated to you all.'

Founded by Stephen Grundon in 1929, through three generations, the Grundon family has remained firmly at the heart of the business, with Norman becoming chairman in 1993 and his son Neil becoming deputy chairman in 2012.
Copies of 'The Road from Sand & Gravel' are currently available for a minimum suggested donation of £30, with all proceeds being donated to Child Bereavement UK. For more information or to enquire about receiving a copy, contact: paula.young@grundon.com