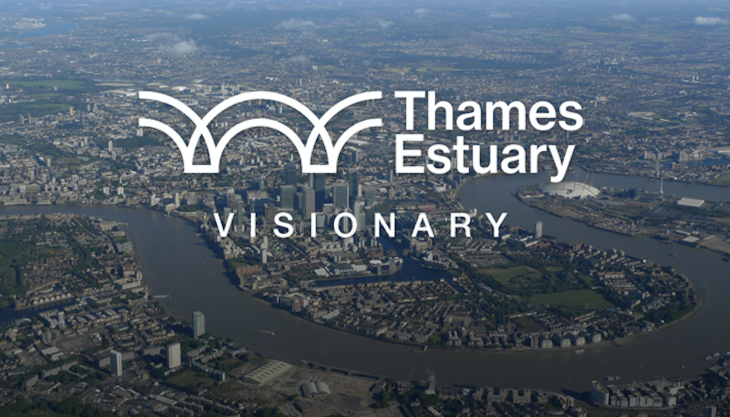 Business joins elite group aiming to unlock the Thames Estuary's potential and generate green growth
GALLAGHER Group have been named a Thames Estuary Visionary – one of a small group of businesses selected to be partners in the Thames Estuary development project. The company has been chosen for this accolade, which is open to businesses based in east London, north Kent and south Essex, on the basis of its strong sustainability credentials and values.
The Thames Estuary project aims to unlock the Thames Estuary's potential and generate good 'green' growth for the local area and the national economy. Under its 'The Green Blue' development plan, it is backing a range of initiatives, including using the river for freight and passenger transport, pioneering decarbonization technologies and making green spaces accessible to boost tourism.
The Thames Estuary Visionary programme is designed to bring together the right people with the right skills, motivation and connections to push the project forward, and Gallagher are one of just nine companies who have made the grade so far: others include London City Airport and Ground Control, the UK's largest privately owned provider of landscaping and maintenance services.
Founded in Kent in 1973, Gallagher Group are today one of the South East's leading civil engineering, quarrying, concrete and recycled aggregates businesses. Notably, they are the UK's sole supplier of Kentish Ragstone, a unique building material that has been used since Roman times and forms a distinctive feature of many of London's historic buildings, including the Tower of London and London Wall.
The Group has built its operations around addressing environmental concerns and adopting best practice, consistently working above and beyond the requirements of current legislation, and aiming to restore the land it works to a condition better than it was before.
At Hermitage Quarry, near Maidstone, for example, in excess of 75 acres have been reinstated with more than 250,000 new trees, shrubs and hedging plants, which are now home to over 40 species of birds, whilst rich ancient woodland soil has been carefully translocated to preserve the area's natural heritage. The site is also criss-crossed by miles of cycling, walking and equestrian routes, bringing huge amenity benefits to the local community.
Pat Gallagher, the Group's founder, said: 'I am immensely proud that Gallagher Group is now recognized across our region, and increasingly beyond it, as a diverse, flexible, highly capable and completely trustworthy partner. Caring for our people and environment is central to our approach and truly sets us apart.'
Kate Willard OBE, Estuary Envoy, remarked: 'This family-run company has shown a long-term commitment to green growth and the local community. They are ambitious about becoming greener and taking action to look after the people and environment they work in. I am very proud to welcome Gallagher Group as an Estuary Visionary.'