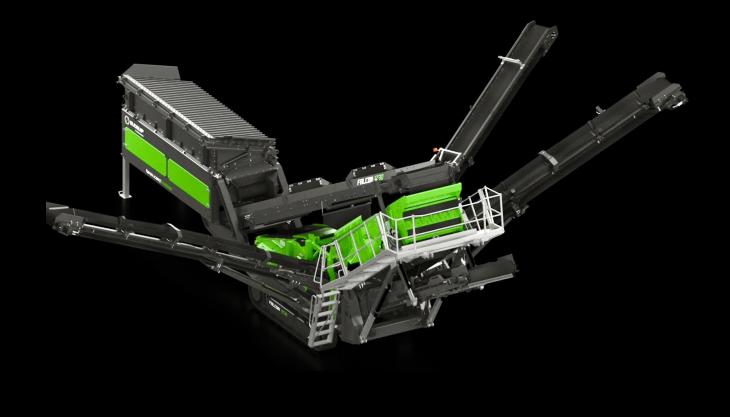 Midwest Crushing and Screening first in US to take delivery of new Falcon 1220 finishing screen
LAST year EvoQuip introduced their new Falcon 1220 and Falcon 1230 finishing screens, which provide a self-contained solution for the scalping, screening and stockpiling of multiple materials, including sand and gravel, crushed stone, coal, topsoil and demolition waste.
Now, the first EvoQuip Falcon in the US – a 1220 model – has landed with distributors Midwest Crushing and Screening, who have been serving the Illinois and Wisconsin areas since 2008.
President Tim Scannell said: 'We're excited to be the first distributor in the US to get the Falcon 1220. We have more than 20 crushers, screeners and conveyors from EvoQuip operating across Illinois and Wisconsin and are delighted that the Falcon is now also part of our fleet.'
In keeping with the EvoQuip range, the Falcon 1220 is a compact, easily transported machine that offers operators rapid set-up and tear-down times. It features a 12ft x 5ft double-deck inclined screen with remote tipping reject grid, hydraulic screen tensioning of the bottom deck and three on-board hydraulic folding conveyors as standard, with the added option of a hydraulic shredder.