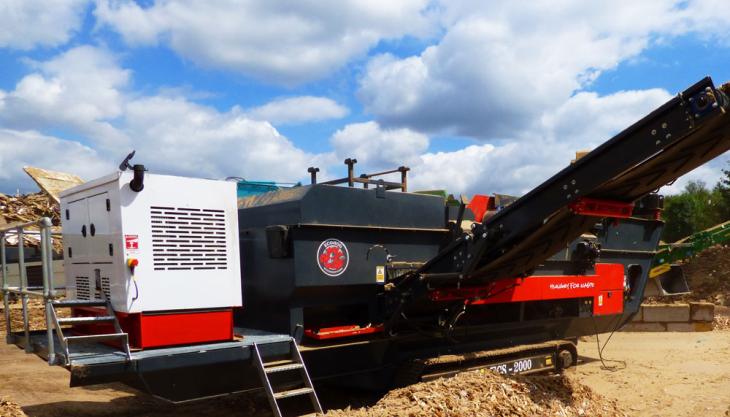 Companies collaborate to develop HogMag eddy current separator for recycling market
Increased maintenance costs and tighter health and safety regulations in the recycling and waste industry have led to greater demands for more transportable separation equipment that deliver on-site flexibility and reduced risk hazards. 
In response, Eriez have collaborated with Co. Tyrone-based Ecohog to develop an 'innovative, adaptable and robust solution' to meet customer demand, legislation and variable changes in the marketplace.
Since 2015, Ecohog have been carrying out market research into eddy current separation (ECS) systems to combine with their HogMag unit to produce a mobile separation machine. And with over 20 years' experience manufacturing ECS units with high-performance rates; Eriez Europe were found to be the ideal partner for providing the magnetic systems in the HogMag.
The machine features an Eriez magnet drum separator, which removes ferrous metals (eg iron, steel) from all waste streams and prevents potential damage to downstream equipment. For the recovery of non-ferrous metals, such as aluminum, copper and brass (1-2mm), the HogMag incorporates an Eriez RevX-E ST22 ECS unit. 
Gareth Meese, sales director of Eriez Europe, commented: 'Our collaboration with Ecohog has been highly rewarding, not only in terms of sale volumes and customer feedback but also in recognizing the diversity of ECS machines. Eriez Europe looks forward to continuing the successful collaboration with Ecohog and developing our products to meet the growing demands of the recycling market.'
Tracey McNally, managing director of Ecohog, added: 'We are delighted with our continued collaboration with Eriez Europe. They are the market leaders in terms of their magnetic separators, technical support and customer care. Our ongoing relationship has seen us provide Eriez eddy currents and other magnetic separators into a range of recycling applications globally including, incinerator ash, landfill reclaim, MRF glass clean up and automotive frag.'