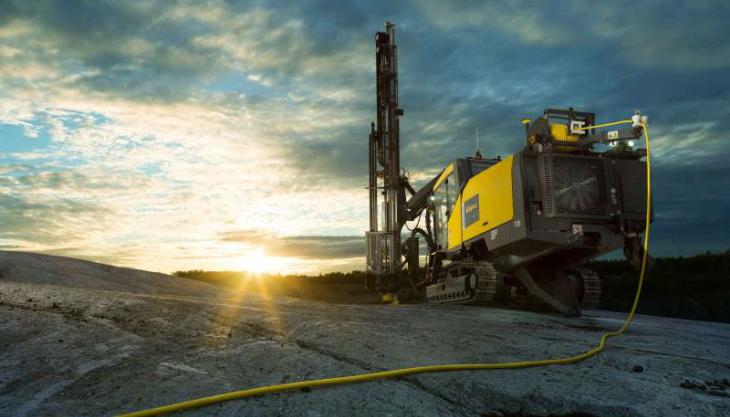 Norwegian plant hire firm orders 15 new Epiroc SmartROC T35 E surface drill rigs
EPIROC have signed a Letter of Intent with Rental Group – plant hire specialists covering the Nordic region – to manufacture and supply 15 brand-new battery-electric surface drill rigs. Rental Group already have an extensive fleet of heavy construction machinery, tower cranes and special equipment, including 17 Epiroc drill rigs and a recent order for an additional 13 diesel-hydraulic units.
The demand for battery-electric equipment is becoming ever more important, as many businesses look to switch from using fossil-fuel-driven machinery to more environmentally friendly, carbon-neutral plant and equipment.
According to the Letter of Intent, Epiroc will supply 15 SmartROC T35 E battery-electric top-hammer surface drill rigs to Rental Group. The zero-emission drill rig has been specially designed to enhance the environmental standards of quarries and larger construction sites. In addition to zero emissions in operation, the rig comes with a range of smart features for optimal safety, reliability, and performance.
'Epiroc and Rental Group have a successful partnership going back many years,' said Joakim Zander, regional business line manager for surface drilling products at Epiroc Nordics and Baltics.  'We are very proud to be able to sign this Letter of Intent of supplying them with emission-free surface drill rigs, to further improve the business and decrease its environmental impact.
Pål Brandvold of Rental Group added: 'It is part of our strategy to be able to offer solutions on zero-emission machines. The expectations in Norway are clear – as long as sustainable solutions are available, they should be used. From our end we are committed to deliver on these expectations.'