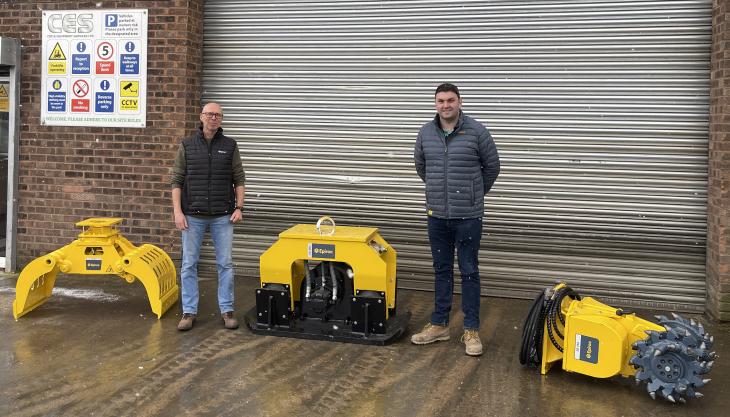 Coyle Equipment Services receive top dealer recognition following significant sales growth
COYLE Equipment Services (CES) have been awarded the prestigious status of '2020 Dealer of the Year' by Epiroc, as a result of the distributor's huge sales in the past 12 months.
CES were appointed as Epiroc's hydraulic attachment tools dealer in north London, Hertfordshire, Buckinghamshire and the West Midlands at the end of 2019.
William Coyle, managing director of CES, commented: 'We are delighted to have received this award. Taking on the Epiroc dealership was one of the best decisions we've made. Customers know exactly what they want from their products. We provide the fast and reliable backup services they require, whilst our local knowledge and support is second to none.'
Keith Lambourne, Epiroc's business line manager for UK and Ireland, added: 'William and his team at CES started 2020 with significant sales of our hydraulic breakers – the products we are best known for.
'CES's commitment to local stockholding, prompt service and on-site backup saw them further grow their business throughout the pandemic. By the end of 2020, they have been confidently selling our full range of hydraulic attachment tools including selector grabs, drum cutters and concrete busters.'
In March 2021, CES will open a new purpose-built depot in West Bromwich to better serve the Midlands market. This will continue to underline the company's commitment to further improve its aftermarket care, provide reliable services and strengthen its foothold in the UK machinery attachments market through a combination of on-site repairs, a well-equipped workshop and a full range of work tools and spare parts.