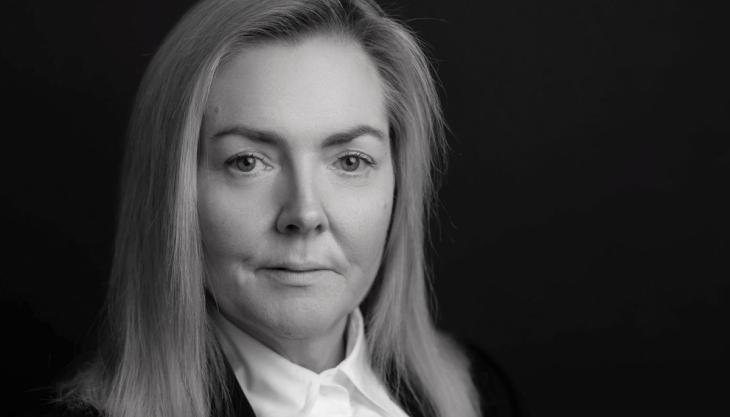 Jacqueline O'Donovan, managing director of O'Donovan Waste Disposal, urges a stronger focus on employee mental well-being after lockdown    
COVID-19 has changed life as we know it. Health and safety has never been more essential and implementing the necessary precautions, notably social distancing, has taken its toll on everyone in varying degrees.  
One aspect that has definitely been impacted more than others is our collective mental health. At O'Donovan, the health and wellbeing of our team has always been paramount and we have worked hard to provide support and have prioritized mental health as much as physical.  
Last year we rolled out our 'Dynamo Welfare Project', which included training to assist staff maintain positive health and wellbeing by teaching self-awareness techniques to manage a range of negative emotions, including anxiety.  
I have no doubt that those techniques have been called on over recent weeks in the face of all the uncertainty. In preparation for a return to work, our mental health first-aiders and managers have undergone further online training to support staff. However, nothing could have prepared any of us, including our team, for the scale of challenges that COVID-19 brought about.  
The social isolation that has come from the 'Stay-at-home' [sic] order has been the most difficult part for everyone to contend with. Some staff have been furloughed; others are working in a whole new way, but everybody's life has been restricted in some way in order to protect others, including our NHS frontline workers. 
Various members of our team have dealt with the restrictions and isolation in different ways. A few have embraced the time off, enjoying more family time but most have found the lack of daily structure, the fear of becoming ill or losing a loved one and the overall uncertainty extremely tough.  
Knowing that they are restricted in their movements and cannot do what they wish, like visiting friends or family, has been detrimental. This increased worry and stress is having a huge impact on their mental health and they are not alone. 
As a family business navigating our way through the pandemic, one of the most important tasks I have is supporting and updating our team. The importance of keeping in touch personally and daily updates has become a lifeline for many as they look forward to a return to work.  
This has been so challenging and is my first priority every day. These calls have varied widely from speaking to colleagues who are experiencing constant extreme anxiety every day, to others who have had a gradual build-up of panic and then a gradual calming down. No two conversations have been the same and this has been both an exhausting and rewarding part of the new daily schedule for me. 
Never has it been more acutely felt that 'your health is your wealth'. As business leaders, we need to factor this in as our teams return to work. We can source all the PPE and sanitizers and implement social distancing policies, but that will not help our teams if they are suffering from anxiety and depression.  
The fear of leaving the safety of their homes and travelling on what will be a packed public transport network is now the new hurdle as we prepare them to come back. As an SME, we see the need to carry out close one-to-one monitoring when staff gradually start returning to work. This decision has been made because of the constant direct contact we have had with the team; we feel that this will be a necessary next step.  
I would encourage larger companies with bigger teams to consider an action plan in readiness for when their staff return to work. As responsible employers, we all need to provide mental health support and we must be proactive in helping people deal with the impact that COVID-19 has had on them.