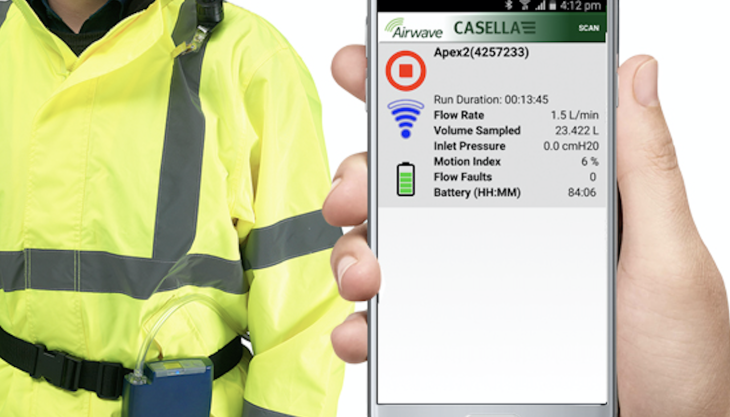 Company offering 50-percent discount on personal environmental hazard monitoring equipment upgrades
EMPLOYEES worldwide are returning to workplaces that are very different to the ones they left when the COVID-19 lockdown started, with companies introducing social distancing, new hygiene measures and other similar occupational health initiatives to keep their workers safe.
Whilst the occupational health risk from COVID-19 will be at the forefront of everyone's concerns, workplace health hazard monitoring solutions specialists Casella say pre-existing workplace hazards, including excessive levels of noise, dust and vibrations, will still present a risk in many workplaces.
They say the need to accurately monitor and control these risks safely is still vital to keeping workplaces safe and compliant, and to this end the company will be supporting its customers with a new limited-time offer across their its range of body-worn and hand-held monitoring equipment.
All users returning their equipment to Casella for calibration or servicing before 31 July will qualify for a 50% discount on upgrading from the standard version, for example from an Apex2 Standard personal monitoring pump to an Apex2 Plus.
The Apex2 Plus and VAPex Pro personal monitoring pumps and dBadge2 noise dosimeters are bodily worn units that feature wireless Bluetooth connectivity, giving operators greater flexibility when enacting socially distanced working.
Casella say allowing safety managers to see real-time levels of exposure without having to get close to or interrupt the wearer during a shift will ensure increased levels of safety and efficiency for employers and employees alike.
'While the lockdown period has proved a challenge for businesses around the world, returning to work in a post-COVID-19 environment and implementing social distancing when monitoring employees will be the next challenge,' said Tim Turney, Casella's global marketing manager.
'We are working to support customers returning to work not only by making sure that their existing monitoring equipment can be fully serviced and calibrated, but also that equipment upgrades are more accessible to continue to ensure worker safety is a priority at a time when budgets will be under strain and scrutiny.'