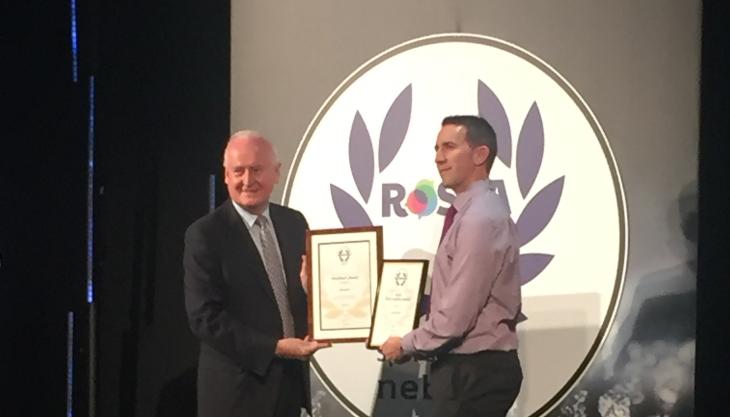 A culture of safety and continued improvement of safety performance has resulted in Eurovia UK being awarded their fourteenth consecutive RoSPA award.
Dave Campbell, group health, safety and environment director with Eurovia UK, said: 'It makes me immensely proud to receive our fourteenth consecutive RoSPA award. We have not got safety cracked, we have to continually develop and evolve, but we are working hard to make Eurovia UK a safer place to work and one in which our employees go home safely.
'Within Eurovia UK, the words 'safety at the heart of our business' represent a philosophy and a culture engrained through all levels of the organization. The company's core principle of 'Safety for a Reason' has been created to actively engage and involve the workforce so they have a sense of involvement and ownership, rather than imposing a draconian, enforced approach.
'This is evidenced through clear leadership commitment and the use of innovation. Over a 16-year period lost-time incidents have been reduced by 96%.
'This commitment to enabling managers to effectively managing safety is further supported through the company's 'Managing Safety' in-house training programme. This has been running since 2002 and we have completed 131 courses, which means we have trained around 2,300 people over the last 15 years.
'Following the Pareto principle has allowed us to target key areas of risk and make significant improvements. For example, manual handling was our biggest category of injuries so we introduced a specialist training organization into the company and saw a 51% reduction in this category in the first year.
'Last, but by no means least, we are also committed to the occupational health and well-being of our employees. This is as important as management systems and processes, as it allows us to make sure our people are fit for work. It's important that we assess the long-term risk to people's health just as much as the short-term impact on the job site.'