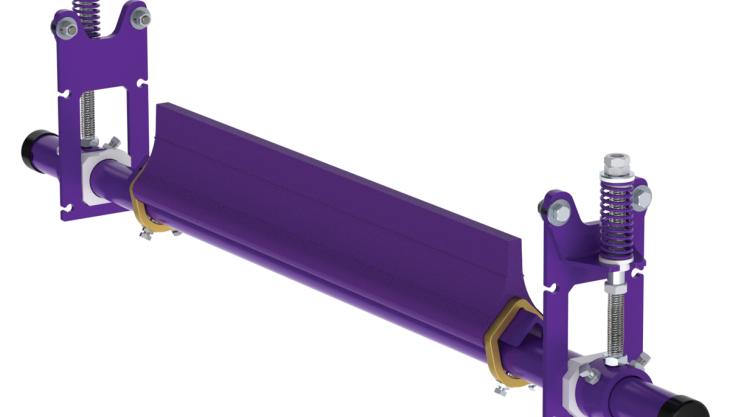 Company to address splicing, cleaning, tracking and belt slippage needs at Las Vegas show
FLEXCO will be addressing splicing, cleaning, tracking and belt slippage issues at this year's Conexpo-Con/Agg. Continuing its commitment to providing innovative solutions for customers, the company will also discuss the future of belt conveyor technology for heavy-duty applications in various industries.
On the Flexco stand will be a full-size conveyor, as well as interactive displays to help visitors better understand the features and benefits of Flexco's products and solutions. There will also be live demonstrations of a conveyor rip repair and 45-degree fastener installation using Flexco's bolt solid plate fastening system. 
The company will be showcasing a number of products designed to increase efficiency and reduce downtime. The Flexco Wash Box, for example, has been specially engineered to deliver superior cleaning efficiency in applications, where the conveyor needs to be ultra clean or when head-end cleaning is not enough. Mounted on the return side of the belt, hinged doors are available on each side of the unit for simple inspection.
Also on show will be Flexco's Y-Type secondary cleaner which is suitable for use in aggregate applications. Providing improved belt cleaning efficiency and easier and economical maintenance, the cleaner offers multiple blade options.
For dust containment in the load zone, the company will be displaying its enclosed skirt system and dual seal polyurethane skirting as effective solutions.
Another key focus on the Flexco stand will be helping to make installation and maintenance safer and simpler with a several maintenance tools, including the company's new TUG HD belt clamps which have been specially developed to meet the most stringent safety test standards. 
The latest belt clamp (available in 6- or 8-ton versions) is said to provide even tensioning across the entire belt width for ultimate strength, while its modular components offer increased versatility and portability.
Flexco's exhibits for safer belt conveyors maintenance will be rounded out by the company's Flex-Lifter belt lifter, 900 series belt cutter and cordless electric belt cutter.