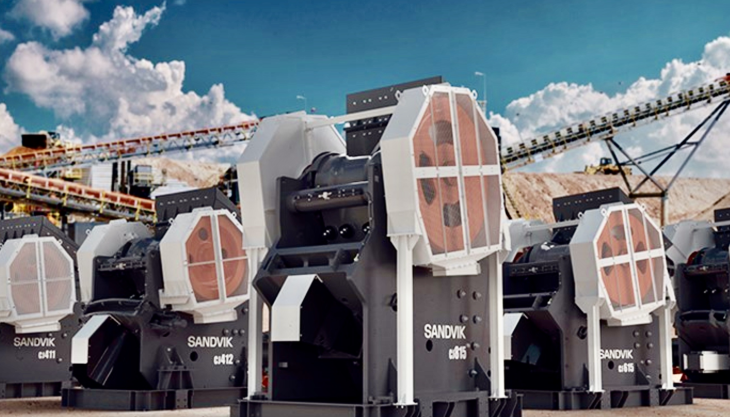 Sandvik jaw crushers now available as plug-and-play solution with enhanced safety features
SANDVIK jaw crushers are now delivered with everything needed for plug-and-play installation, allowing quarry operators to install and run primary crushing applications in minimum time whilst ensuring maximum efficiency.
'We deliver our jaw crushers with everything a customer needs for plug-and-play primary crushing operations,' said Mats Dahlberg, vice-president of lifecycle service, stationary crushing and screening. 'They just choose what extra components they require. There's a wide range of jaw plates that can be mixed and reversed to ensure optimal, versatile crushing.'
The jaw crusher can be delivered with a complete infrastructure including feed hopper, feed hopper interface, drive and subframe with v-belt guard and motor bracket, a unique guarding retraction arrangement and toggle plate stop.
In addition, all new Sandvik jaw crushers are available with the Sandvik Reliability and Protection package, to keep customers in control of costs and efficiency at all times, and all are built for the circular economy, meaning the complete machine – all the metal and rubber seals – can be recycled.
'At Sandvik, safety and sustainability are our priorities. We use the highest quality materials and parts in our equipment, while including lifting tools, guarding retraction and a modular maintenance platform for safe operation and maintenance,' said Mr Dahlberg.
Martin Johansson, product manager for jaw crushers. added: 'We now include everything our customers need for a fast start-up and reliable operations. Together with easy and safe maintenance, our jaw crushers increase productivity, offer true reliability and excellent availability.'