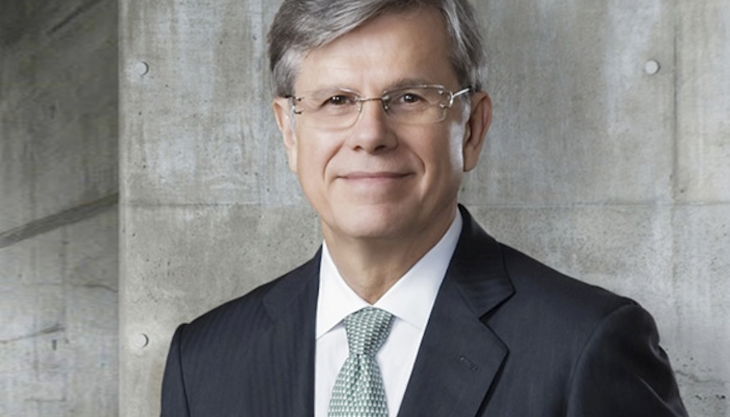 Fernando A. Gonzalez included in AACSB International's 2023 Class of Influential Leaders
AACSB International – the world's largest business education alliance – has included CEMEX chief executive officer Fernando A. Gonzalez in its 2023 Class of Influential Leaders, a group of 25 business school alumni defining what it means to be a societal impact leader, for his impact on corporate social responsibility and sustainability.
Now in its eighth year, AACSB's Influential Leaders member spotlight programme recognizes more than 275 business school graduates who have created lasting impact in business and society. All honorees have earned an undergraduate, graduate, or doctoral degree from one of the more than 950 AACSB-accredited business schools worldwide, and each was nominated by their alma mater with inspiring stories, demonstrating how they lead and innovate within their industry, contribute to their community, and encourage future business leaders.
A business leader who firmly believes in empowering people through continuous education and results-orientated climate action to create sustainable value for all, Mr Gonzalez is responsible for leading more than 46,000 employees worldwide in creating lasting value for CEMEX's stakeholders, with annual sales of approximately US$15 billion. Appointed chief executive officer in 2014, he has headed some of the company's major efforts to lead the global building materials industry in priority areas such as health and safety.
He is especially dedicated to sustainability and effective climate action, to address the pressing challenge that global warming and climate change pose both to humanity and to all life on Earth. CEMEX have publicly committed to some of the most ambitious decarbonization goals in their industry for the year 2030, and to achieve net zero by the year 2050 – goals that have already been validated by the independent Science Based Targets initiative.
As part of their Future in Action programme to achieve their far-reaching decarbonization goals, CEMEX already offer a line of low-carbon building products, named Vertua, and in January 2023 launched an entire new business, called Regenera, contributing to a circular economy by using non-recyclable waste and industrial by-products as more sustainable fuels.
CEMEX have also made long-standing contributions to the UN's Sustainable Development Goals, and at a recent UN General Assembly CEO roundtable, held in September 2022, Mr Gonzalez said: 'We recently agreed to strengthen our partnership with the UN on topics aligned with our areas of expertise, including sustainable finance, improving supply chains, strengthening gender diversity and inclusion, and a just transition to a carbon-neutral economy.'
Mr Gonzalez has also led the digital transformation of the company, among other actions, with its CEMEX Go platform, though which customers can select products and building services, monitor their delivery in real time, and make their invoicing and payments securely, providing a best-in-industry overall experience.
At the same time, he has also promoted greater innovation, both by in-house R&D efforts as well as through CEMEX Ventures, a division that invests in promising start-ups that are driving the future of the building materials ecosystem, including areas such as 3D printing using ready-mixed concrete.
Caryn Beck-Dudley, AACSB president and chief executive officer, said: 'The 2023 Influential Leaders demonstrate that success in business can also mean success for society. Their efforts to prioritize purpose, people, and planet should inspire all of us to reorient our ideas about impactful leadership.'