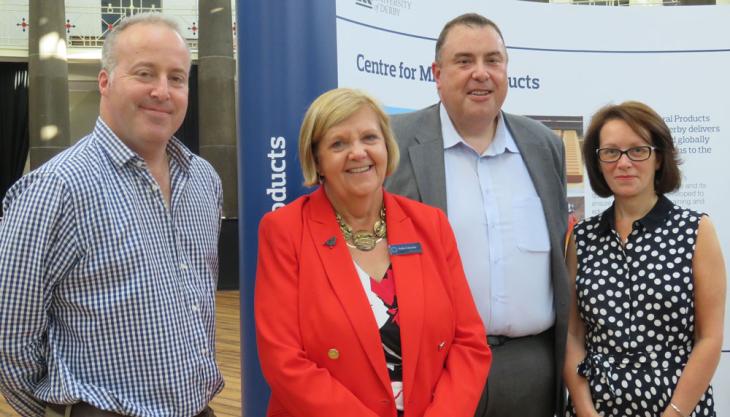 Centre for Mineral Products programme tackling quarrying skills shortage and shaping future industry leaders 
An innovative programme to tackle a skills shortage and develop future industry leaders in the global mineral products industry has been showcased at the iconic Dome building in Buxton.  
The University of Derby's Centre for Mineral Products, an internationally renowned learning facility, is the only provider of higher-level professional education for people employed within the worldwide mineral products sector.
As part of last week's Hillhead 2018 exhibition, it staged a special industry and education partnership event to showcase quarrying and aggregates expertise, and to raise awareness of the Centre's innovative approach.     
With an ageing and predominantly male workforce, and the prospect of large numbers of workers leaving the industry in the UK through retirement, there is increasing pressure to attract younger employees from more diverse backgrounds. 
Mark Osbaldeston, head of the Centre for Mineral Products, said: 'We welcome the opportunity to bring industry and learning together here at this event as it reflects the very ethos of the University of Derby's Centre for Mineral Products, which couples academic expertise and business insights.
'The Centre is playing a vital role in ensuring that the next generation of managers have the skills and understanding to take the industry forward, not just within the local quarrying sector, but globally.'    
The Centre's global reach extends to current and former graduates, including students from South East Asia, Southern Africa, South America, Australasia, as well as Europe and the Middle East.
Local employers Tarmac and Aggregate Industries are among the businesses whose apprentices and future managers study with the Centre. A key factor is that the Centre's study programme has been developed to allow students to minimize the time spent away from work, which enables learning to be applied in the workplace immediately – benefiting both students and their employers.