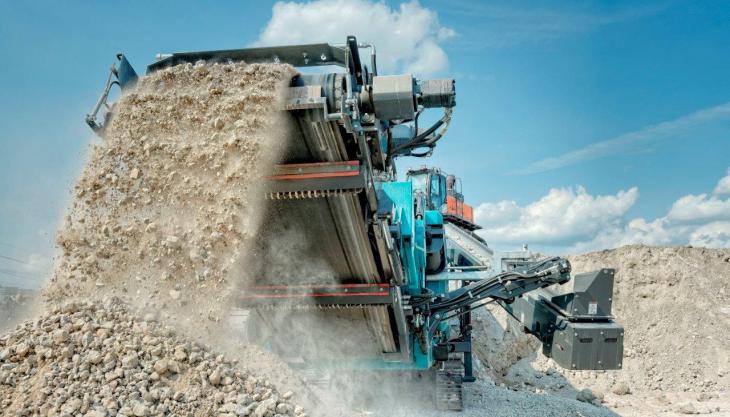 New mobile workforce management solution from Frontline Consultancy proves instant cost saver
A NEW mobile workforce management solution from Frontline Consultancy has proved an instant success for the Blue Group, specialist providers of materials processing equipment for the quarrying and waste recycling industries in England, Scotland and Wales, who have seen administration time fall for their field service and maintenance engineers, and back office staff.
The workforce management solution, which is being used by Blue Group service engineers across the UK, has replaced a number of disparate systems including paper, Outlook calendar and the existing invoicing system.
Commenting on the new system, Pete Lidbetter, group IT manager at Blue Group, said: 'We had looked at a number of different solutions on the market but when we spoke to Frontline Consultancy we knew they were the business we wanted to work with.
'The team worked closely with us to understand our business requirements and outlined a solution that both met our cost-saving objectives and was flexible enough to be adapted to the way we work rather than us having to change dramatically.'
The mobile workforce management solution is fully integrated with the service teams and provides engineer alerts, the ability for engineers to complete paperwork on site and update head office all in one application. The new system also removes some tasks that were traditionally done by the data-entry teams, who have now been redeployed to other tasks.
Caine Fearn, managing director of Frontline, said: 'There are significant savings to be had by implementing a fully integrated mobile workforce solution and Blue Group are a perfect example of how using mobile technology can improve overall business efficiency. Our team is now working closely with Blue Group to implement the system across other parts of the business.'
Over the next 12 months Blue Group plan to roll out the mobile workforce solution across all their divisions and expect to see even greater monetary savings and business efficiencies, which, in turn, will improve service to clients with increased availability and more competitive pricing where possible.
Mr Lidbetter concluded: 'We have had no regrets about the implementation and as it has scalability built in we know that it will work well across the business. Frontline have been great to work with on the project and we see our relationship growing in the future.'