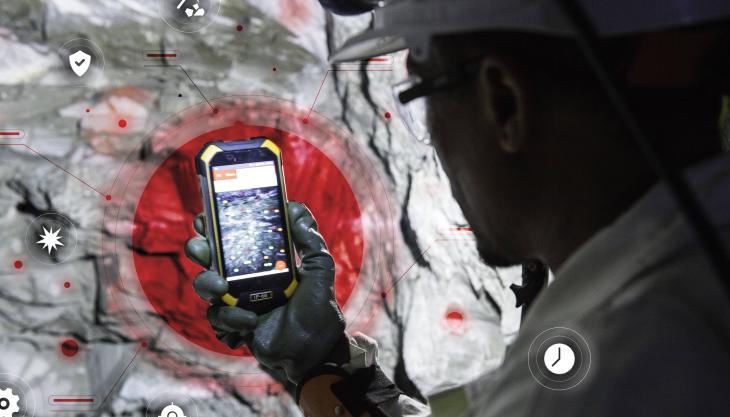 BME move blasting technology towards a more sustainable future with launch of new brand
BLASTING technology is moving towards a more sustainable future, a trend now being given more impetus by the recent launch the 'Blast Alliance' brand by BME, one of the leading global manufacturers and suppliers of explosives, related accessories and blasting services to the mining, quarrying and construction industries.
The Omnia Group company has announced that Blast Alliance will encompass its portfolio of digital innovations including its BLASTMAP planning software, BME Blasting guide app and XPLOLOG cloud data platform. Solutions such as AXXIS integration, custom development, and training also fall under this brand.
'Our new Blast Alliance brand represents the company's journey of digital innovation and the collaborative approach we take in this exciting process,' said BME's managing director, Joe Keenan. 'We believe this collaboration must be holistic, so we partner in three arenas: internally to optimize our solutions; through direct engagement with our customers; and working with third-parties where the need is identified – to enhance outputs for customers.'
Michelle Fedder, BME manager of marketing and brand, added: 'Blast Alliance provides our software portfolio with its own values, character, essence and value proposition. From a marketing perspective, the brand assures our customers of collaborative, innovative and integrated digital and automated mining and blasting solutions – further enhancing their value chains.'
The portfolio will adapt and evolve with key solutions as needs are identified, applying BME's growing depth of digital and technological expertise, according to BME Software Product Manager Christiaan Liebenberg.
'We are delivering flexibility, fluidity and future-facing solutions to our customers,' he said. 'A key focus here is the integration of our technology with mine-wide platforms, as part of the drive to support ongoing productivity efforts. Our initiatives also leverage digital technology to allow greater availability of real-time data.'
Joe Keenan added that the Blast Alliance brand underscores the company's core objectives in its offering to customers. These include optimizing productivity, efficiency and safety while minimizing risk through predictability – as well as reducing costs, promoting data-driven and real-time decision-making, and enhancing process optimization.
'As the mining sector embraces more technology, it is likely to be increasingly viewed as a forward-looking contributor in the transition to a more sustainable economy,' said Mr Keenan. 'Implementing digital communication infrastructure at mine level can also have positive spin-offs for local communities – potentially improving connectivity in remote areas as part of mining's environmental, social and governance commitment.'