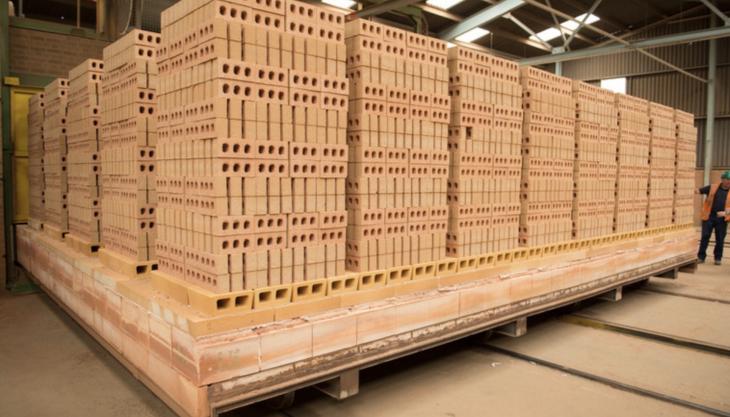 UK's mineral production, consumption and trade revealed in new British Geological Survey report
THE British Geological Survey (BGS) has published the United Kingdom Minerals Yearbook 2018, with partners CBI and the Mineral Products Association (MPA).
First published in 1853, the yearbook provides comprehensive statistical data on the UK's minerals industry, including production, consumption and trade, and provides decision-makers with reliable, up-to-date information on the UK's minerals industry and quantifies its impact on the economy.
Minerals studied in the report include: petroleum, gas and vital construction minerals such as crushed rock and cement; high-value materials including tin, gold and diamonds; lesser-known but critical metals such as tellurium and strontium; and everyday minerals such as salt.
Andrew Bloodworth, science director for minerals and waste at the BGS, said: 'The UK produces around 200 million tonnes of minerals each year, which contribute directly to our energy, manufacturing, infrastructure and construction sectors.
'While the production of some minerals, such as coal, have dramatically declined in the UK, others have grown.
'In 2015 the UK became the first commercial producer of polyhalite, a new source of potassium-rich fertilizer that is vital for crop growth and food security. Polyhalite is being dug from deep beneath the Yorkshire coast at a mine in Boulby, with another mine under development near Whitby.
'It is vital that we understand what we are producing and where, and that we monitor long-term trends. All of the UK's economic activity is underpinned by minerals, which is why the UK Mineral Yearbook is an essential publication.
David Payne from the CBI's Minerals Group said: 'The Yearbook provides an invaluable source of information and demonstrates the value of mineral extraction and mineral products to wider industry and the UK economy as a whole, as highlighted in the CBI 2018 UK Mineral Strategy.'
Nigel Jackson, chief executive of the MPA, said: 'Minerals are essential for the economy and our quality of life. Supply cannot be assumed but needs to be planned, monitored and managed.
'The value of extracted minerals does not tell the whole story. Sixteen percent of the UK's total economy is directly attributable to minerals, which generate £235 billion of economic gains from extraction to first-use markets and support 4.3 million jobs throughout the supply chain.'
A copy of the United Kingdom Mineral Yearbook 2018 can be downloaded below.