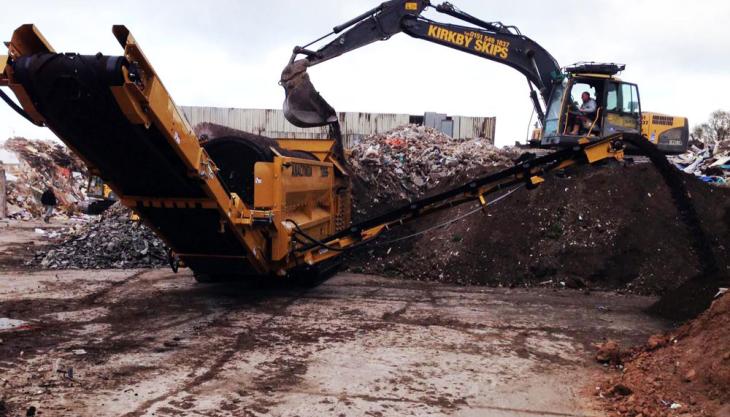 Kirkby Skips Ltd have recently purchased an Anaconda TD516 trommel screen from Danny Morgan of Anaconda UK - distributors for Anaconda in England and Wales.
Established since 1989, family-owned Kirkby Skips have many years of experience and are one of the largest waste recycling companies in the Liverpool, Merseyside, and surrounding areas.
Kirkby Skips, having tested the trammel screen across a range of waste recycling applications, were very satisfied with the machines performance, versatility and mobility to move around from site to site. The TD516 suited Kirkby Skip's high recycling target requirements by producing high volumes of processed waste material in applications such as skip waste fines, shredded waste, soil remediation, composting and wood chip.
Danny Morgan of Anaconda Sales UK commented: 'The TD516 is ideal for an operation such as that run by Kirkby Skips. The waste segregation provided not only helps the environment by raising recycling levels, but also saves money by reducing landfill taxes.  The TD516 is a value-for-money screen that can operate in confined spaces yet process material at a rate of up to 150 tonnes/h. The TD516 has been a solid investment for Kirkby Skips and is being used to recycle everything from C&D waste to top soil.'
The TD516 trommel screen is available with a wide range of drum designs and screen sizes.