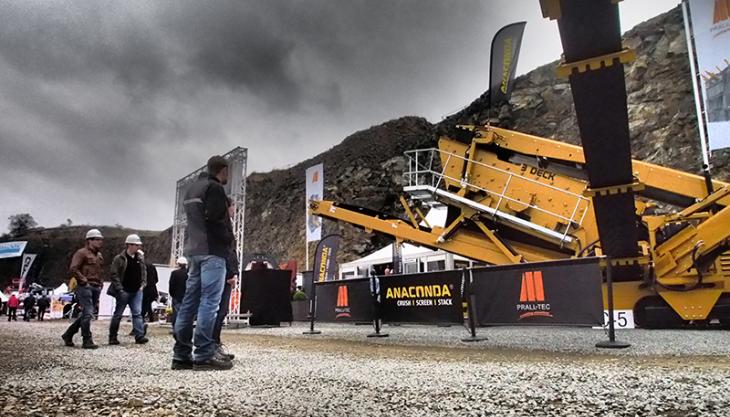 Anaconda representatives have recently returned from a couple of exciting days at SteinExpo 2014, were they co-exhibited in partnership with PRALL-TEC GmbH, their official distributors for Northern Germany. 
PRALL-TEC are well known in the German market for their range of crushers and this partnership enables them to offer the complete crushing and screening solution to their customers. 

The exhibition takes place in an operating Bauxite mine not far from Frankfurt. At the show, Anaconda showcased the SR514 tracked screener and a tracked stacking conveyor. 
Micheal Burns, european dealer manager, commented: 'We were impressed with the sheer volume of visitors that came to see our machinery on display. The volume of enquiries was excellent. We would like to say thank you to the set-up team and to the show organizers for such a well run event.'
Catrina Quinn, marketing manager commented: 'Following on from an excellent Hillhead show in the UK earlier this year, the SteinExpo show was a tremendous success for many reasons – enquiries to follow up on, brand building and of course dealer relations! '
Anaconda sell and support their full range of products through a global dealer network. The company is looking to expand the network of distributors in other parts of Europe including south and east regions of Germany.